Seamless and the Online-Takeout Trend Are Making Restaurants Queasy
by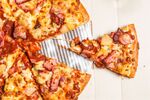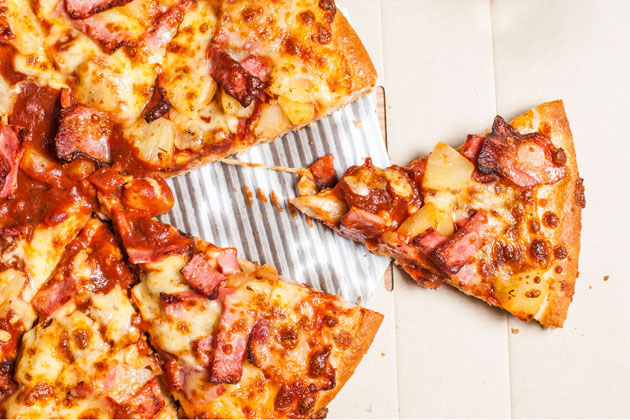 For customers, there is little not to like about Seamless. You pull up a website or an app, find a restaurant nearby, and pick out a few dishes to have delivered. Your credit card gets charged and you don't have to speak a single word into the phone.
Pedro Muñoz sees things different. The founder and owner of Luz, a trendy Latin American restaurant serving lobster guacamole, pupusas, and Peruvian-style chicken in Brooklyn, decided to cut ties with Seamless starting on Aug. 10. He's been including a letter in all delivery orders explaining the decision and directing customers to the restaurant's website for online orders. For Luz, Muñoz says, the extra business brought in by inclusion in online-ordering services wasn't worth the high fees and other expensive strings that came with it. "It's awesome if you're a customer. It's great," he says. "But in all aspects it's killing the restaurants. It's a model that cannot be sustained."
Seamless takes a 14 percent commission from every order at Luz, according to Munoz, and requires his restaurant to pay additional fees for advertising and credit-card transactions. Those rates rose along with the restaurant's volume of orders. Seamless also holds funds for 40 days before distributing them, the restaurateur explains, meaning an increase in business through Seamless led to Luz having less cash on hand to keep running. At times, Muñoz says, he has been waiting for up to $20,000 from Seamless, an untenable situation for a business making its living on the thin margins of the restaurant industry. (A representative for Seamless says fees vary depending on the restaurant and payments are made every 30 days, but doesn't otherwise dispute Muñoz's claims.)
It's a common story for brick-and-mortar businesses during the ascendance of digital services. A startup comes up with an idea to leverage the Internet to increase customer choice or convenience, skimming a healthy portion of the profits with a fraction of the overhead. People listen to more music, get more massages, have access to more classified ads. But as it gets easier to sell things and offer services, some businesses find it harder to make money doing so. Several years ago, when Groupon was the fastest-growing company in the history of the Internet, concern rose that retailers couldn't live in a world of perpetual discounting. On a smaller scale, this is now playing out in the takeout joints of New York City.
Earlier this year, Seamless merged with its largest competitor, GrubHub, raising eyebrows among the city's restaurateurs and catching the attention of New York Attorney General Eric Schneiderman. While the merger is still being finalized, Schneiderman moved on Monday to change the way online-ordering services do business. The attorney general's office reached a deal intended to ensure the combined company doesn't enjoy an unfair advantage, with particular focus on the exclusive arrangements restaurants have signed with Seamless. The pact with the attorney general lets restaurants out of those exclusive agreements within 45 days and requires Seamless/GrubHub to observe an 18-month moratorium on any new agreements with restaurants.
Sure, this is hardly the most pressing antitrust matter in corporate America today. But Seamless and GrubHub are the two largest online-delivery companies out there, with over 32,000 restaurants in the U.S. and U.K. and a dominant position in New York City. And while there are competitors—Yelp recently announced that it would begin offering online ordering through such partners as Delivery.com and Eat24Hours—it would be hard to build a viable local alternative if many restaurants in a city were already locked up.
The move into online ordering is an obvious path for Yelp. What's the point of looking up reviews of restaurants if you can't act on those reviews? And Schneiderman's deal should give some piece of mind to Yelp's current partners. The agreement keeps Yelp from dropping them in favor of exclusive agreements with Seamless/GrubHub. "We are advocates of any market forces that make choice paramount for the consumer and merchant," said Delivery.com in a statement.
Unchecked market forces for online services are often especially unkind to companies in second or third place, and exclusivity agreements aren't the only thing tightening Seamless's grip on its clients. Network effects probably play nearly as large a role. Restaurants will want to be where the most consumers are, and consumers will flock to the services that let them find the most restaurants. In addition, once a consumer has established an account, entered credit-card information, and begun feeding data that can be used to provide personalized services, the barriers to switching can quickly become hard to surmount. In this regard, the monopoly brewing for online orders of tuna and avocado rolls in Manhattan is not the kind that Schneiderman's office will have much luck breaking up.
Of course, Seamless/GrubHub says there's nothing to worry about. Online-ordering services help customers find new restaurants, says Abby Hunt, a spokeswoman for GrubHub, and the average order placed through its website is larger than the average phone order. GrubHub customers are also more likely to add on high-margin items such as sodas and desserts, she says. And despite the rejection by Brooklyn's Luz, it doesn't appear that New York City restaurants are opting out of these ordering services in significant numbers.
Even if many restaurants will continue paying the fees, that doesn't mean there isn't widespread ambivalence about online-delivery services, according to James Versocki, counsel to the New York State Restaurant Association's chapter in the city. Customers, especially in office-heavy neighborhoods, simply won't order food that doesn't come through Seamless. "You're pushed out of the market for delivery if you don't use them," he says.
The merger with GrubHub will leave restaurants with even less leverage. Muñoz, for his part, knows that Luz will be taking fewer orders starting next week. But he hopes the tradeoff will benefit his business: "We are going to lose some," he says, "but I'd rather have a positive cash-flow business with less volume than more volume with less earnings."
Before it's here, it's on the Bloomberg Terminal.
LEARN MORE