Why Denzel Washington Is Hollywood's Most Bankable Star
by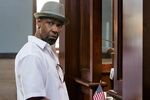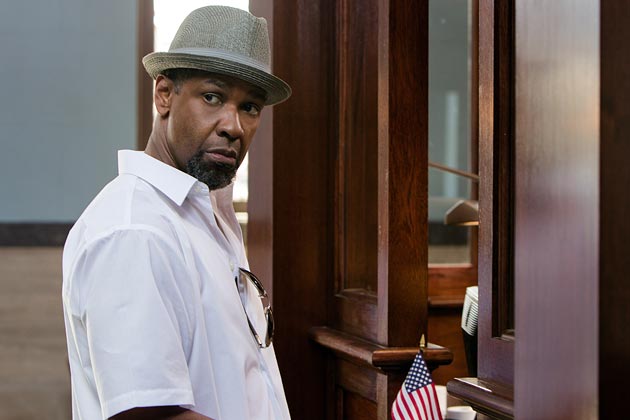 A take of $27 million isn't exactly an explosive summer opening, but the solid performance this weekend for the buddy-cop movie 2 Guns should clarify one thing: Denzel Washington is America's most reliable movie star.
No, he hasn't headlined giant blockbusters like Tom Cruise or Robert Downey Jr., and his biggest career weekend opening remains 2007's American Gangster, with $43 million. But he's managed a peerless consistency: Fourteen of his last 15 movies have opened wide to more than $20 million, stretching well over a decade. That includes dramas (Flight, Remember the Titans), crime tales (American Gangster), action flicks (Déjà vu, Man on Fire), and a Spike Lee joint (Inside Man,,which at $28.9 million is still Lee's best opening to date).
You won't find any superhero flicks with his name attached. "He doesn't do sequels or franchises, so the films are basically driven by his fan base," says Gitesh Pandya of BoxOfficeGuru.com. True, he's made the occasional buddy movie, usually with a younger actor: 2 Guns co-stars Mark Wahlberg, 2012's Safe House co-starred Ryan Reynolds, and 2010's Unstoppable co-starred Star Trek's Chris Pine. But all these are actors who've struggled at times to open movies: Wahlberg disappointed earlier this year with Broken City, Ryan Reynolds's career is currently on the ropes with the disaster of R.I.P.D. just two weeks ago, and Pine's already got such flops as This Means War and People Like Us on his relatively short résumé. Meanwhile, 59-year-old Denzel Washington—who just earlier this year garnered his sixth Oscar nomination, for Flight—keeps chugging along. And his audience keeps showing up.
How does he do it? For starters, Washington sticks to what he knows. "The top eight openings of his career are all for R-rated films, and he sells best when playing the anti-hero," Pandya observes. "The roles that come his way are mostly action and drama, and that's what sell best for him." While Washington does plenty of action, he avoids big-budget flicks that could dilute his star power. (He recently passed on doing the seventh Fast & Furious movie.) And his films never cost more than $100 million—modest by today's standards—and usually fall in the $60-75 million range. (2 Guns cost $61 million, a relative pittance.)
Washington also has a broad demographic appeal. Consider the fact that 2 Guns is about as macho a movie as you can imagine—a boys-being-boys buddy flick with lots of gunfire and explosions. And yet here is a statistical rundown of its opening audience: 51 percent were female, 77 percent were 25 years old or older, 28 percent were African American, and 14 percent were Hispanic. Borrowing a page from their Fast & Furious playbook, Universal marketed 2 Guns heavily to minorities, with the stars making appearances on Telemundo and a lot of promotion centering on BET and TV One. But the film's demographic breakdown was also in line with previous Washington outings, such as Safe House and Unstoppable, whose audiences were also diverse and gender-balanced.
For Washington, all that adds up to what Pandya calls "a high-quality brand that pays dividends for those who hire him." It may not be a brand that will set the box office on fire like an Iron Man movie or the latest Young Adult franchise. But after a summer that saw lots of expensive tentpoles crashing and burning, many in Hollywood are looking for reliability more than megabucks. For them, Denzel Washington and his modest, can-do movies may help lead the way.
Before it's here, it's on the Bloomberg Terminal.
LEARN MORE