Inside the GOP's Summer Survival Guide for Congressional Vacation
By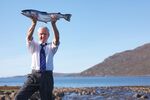 Today members of Congress start their summer vacation, which in true Washington fashion they don't call vacation—it's a "district work period," if you please. The five-week break is a time for lawmakers to reconnect with constituents, and both parties use it to talk up the agenda they're pushing on Capitol Hill.
To help Republicans make the most of their time at home and avoid inadvertently straying from the party line, Representative Cathy McMorris Rodgers of Washington, chairwoman of the GOP conference, sent lawmakers off with a handy 31-page playbook (pdf) called "Fighting Washington For All Americans." The guide, first obtained by Politico, is packed with talking points for members to memorize, along with "materials to stay on offense" (p. 3).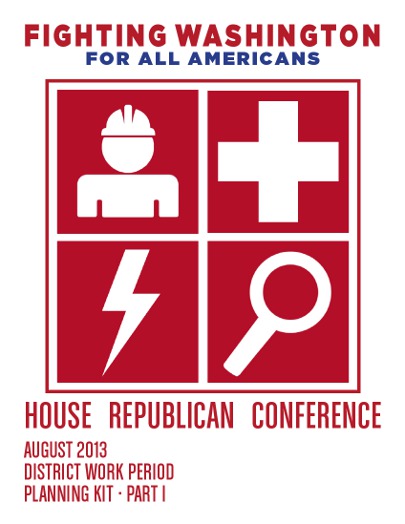 The guide provides members with a "sample op-ed" (p. 4) titled "Fighting Washington for You." Fully written and ready to be planted in hometown newspapers, it tells constituents that Representative XYZ will be in town hosting all kinds of conversations. Then the playbook gets into the nitty-gritty of exactly what issues members should talk about and what they should say. McMorris Rodgers encourages members to organize get-togethers with a) political groups that might have been targeted by the IRS; and b) health-care providers struggling with all the new red tape that comes with implementing Obamacare. Both those meetings are supposed to be "closed press" (pp. 6-7)—meaning no reporters allowed. Instead, members are supposed to control the story by supplying reporters with their own take of how the meetings went via press releases and quick TV interviews.
All kinds of groups—energy producers, farmers, women, millennials, seniors—are singled out for other forums, each paired with a list of "messaging themes" that members should stick to. Plus, there are special instructions to seed certain events with participants who clearly align with the party's agenda. For a "gas and groceries tour" about the rising cost of both those things, members' staff are instructed to "ensure that the owners of the gas stations and grocery stores are comfortable with the Member visiting their location, and confirm they are comfortable with the overall messaging theme (plan for economic growth & jobs; energy independence; fostering innovation; reining in red tape)" (p. 19).
During a roundtable with "local business owners whose excessive Washington-imposed regulations are hindering their ability to expand," lawmakers should invite only "trusted reporters" (p. 23). And for an "ObamaCare Media Tour," in which preselected companies are tapped to tell reporters how the health-care law is hurting their business, the kit stresses: "Confirm the theme(s) prior to the event and make sure the participants will be 100% on message" (p.28).
The packet recognizes that not every minute of vacation can be scripted. Moments of impromptu uncomfortableness with constituents or activists who aren't down with the GOP agenda could unexpectedly present themselves. If that were to happen on, for instance, a radio call-in show, the packet has advice. "Understand that the host and callers may ask off-topic questions," the document reads (p. 26). "Make sure to be prepared with an on-message response."
Before it's here, it's on the Bloomberg Terminal.
LEARN MORE