Avoid Misclassifying Workers and Understand Benefit Obligations
by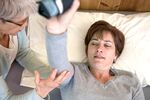 Question: I am forming a private-duty agency to dispatch companions, certified nursing assistants, and nurses to homes and assisted living centers. They will work on an as-needed basis. Am I required by law to provide disability and worker's compensation insurance to these caregivers? —C.C., Ridgewood, N.J.
Answer: Many employers provide disability insurance to their employees voluntarily, but only five states, including New Jersey, require its purchase. Many more states require employers to provide workers' compensation coverage to their employees. The National Federation of Independent Business publishes a roundup of state worker's comp laws on this section of its website.
The heart of your question about worker's compensation insurance, however, gets to the distinction in employment status between employees and independent contractors under federal and state laws. Although small employers frequently grapple with this issue, many of them appear to be getting it wrong.
A June 2013 audit by the Inspector General's office at the Treasury Department estimates that millions of workers who should be classified as employees are being misclassified as independent contractors. When that happens, employers do not withhold taxes from workers' wages and avoid paying employment taxes on their behalf. The audit estimates that misclassifying a worker who earns around $43,000 annually saves the employer $3,710 in Medicare and Social Security taxes for that year.
These misclassifications contribute to the so-called tax gap, which the IRS defines as the difference between the amount of tax that is owed by Americans and the amount that is paid voluntarily and on time. Efforts to close that gap in recent years have resulted in increasing scrutiny of employers, says Jay Zweig, a Phoenix employment law attorney and managing partner at Bryan Cave. "Almost on a daily basis, I hear about actions by the U.S. Department of Labor and state agencies investigating companies that extensively use independent contractors. They want to make sure they actually meet the criteria," Zweig says.
In your case, whether the individuals you send out to clients are employees or independent contractors will depend at least in part on how your agency pays them and makes work assignments, says Alison Hightower, a labor and employment attorney at Littler Mendelson in San Francisco. The IRS provides guidance here.
For instance, you may operate solely as a referral service, taking a fee for providing the names of caregivers to your clients. In that scenario, your clients would be the ones who set the individuals' work hours, supervise them, and pay them directly—and your agency is less likely to be considered their employer. According to IRS guidelines, "a person engaged in the trade or business of putting companion sitters in touch with individuals who wish to employ them will not be treated as the employer of the sitters if that person does not receive or pay the salary or wages of the sitters and is compensated by the sitters or the persons who employ them on a fee basis," attorney Stuart E. Blaugrund, a partner at Gardere Wynne Sewell in Dallas, writes in an e-mail.
On the other hand, if your agency will be in control of work assignments, hours, and salaries for the individuals you refer to clients, and you supervise them in such matters as setting treatment guidelines and professional requirements, it's likely that they should be classified as your employees—even if they also work for other agencies and they can turn down work from you, says Meredith S. Campbell, co-chair of the employment and labor practice at Shulman Rogers in Potomac, Md.
"Under the current state of affairs, it is very difficult to be a true independent contractor," she says. "State agencies are heavily scrutinizing this area, and they can use it to give them the ability to audit the company. If [workers are classified] incorrectly, they can get back taxes and penalties that are owed, plus there are overtime lawsuits that can crop up."
Talk to an attorney familiar with this area of law and be cautious about how you structure your employment relationships to avoid the potential for misclassification, advises Hightower. "This area is fraught with danger," she says, "even though so many employers are cutting costs by retaining people as independent contractors, and it's easier to do that now than ever. New Jersey is not the most conservative state that will just look the other way if they see this happening."
In fact, yours is one of 37 states that has an information-sharing agreement with the IRS, so if your company comes under state audit, that may well trigger a federal audit as well, she says. "They can require you to pay back taxes, penalties, and worker's comp at that point, so it becomes an expensive proposition."
Before it's here, it's on the Bloomberg Terminal.
LEARN MORE