Woods Takes Seven-Shot Lead Into Final Round of Bridgestone Golf
Larry Siddons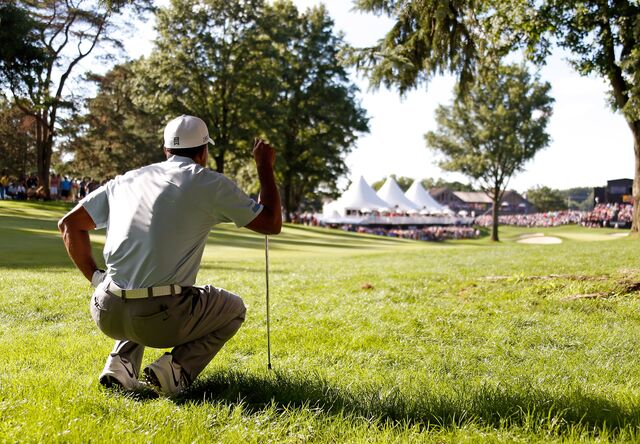 Tiger Woods takes a seven-shot lead into the fourth round of the Bridgestone Invitational, the final tune-up for the last major of the men's golf season, the PGA Championship.
Following a 61 that matched his lowest score in a professional tour event, Woods shot a 2-under-par 68 yesterday at Firestone Country Club in Akron, Ohio, for a three-round total of 195.
"You know, today was a day that I didn't quite have it," Woods told reporters yesterday. "But I scored and that's the name of the game, posting a number, and I did today. I grinded my way around that golf course."
Henrik Stenson of Sweden is second at 202, after a third-round 67. The final round of the World Golf Championships event is set for today.
"It's kind of tough to pick up seven or eight shots on Tiger around here," Stenson said. "It would take something spectacular on my behalf or any of the other guys around me, and obviously a very, very poor round for him."
Woods, the No. 1 player on the Official World Golf Ranking and a 14-time major-championship winner, goes for his first major title in more than five years next week in the PGA at Oak Hill Country Club in Rochester, New York.
Before it's here, it's on the Bloomberg Terminal.
LEARN MORE