Stress Management at B-School
Francesca Di Meglio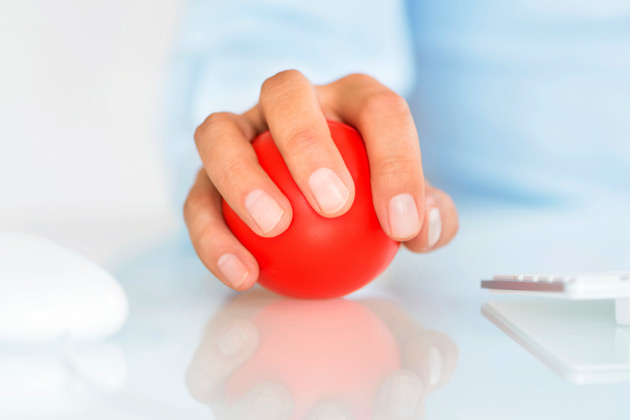 Case studies, class projects, recruiting, clubs, travel … the life of an MBA student is enough to make otherwise levelheaded adults crack under the pressure. Short of calling it quits to start an artisanal pickle business in Brooklyn, there's not much you can do to make the stress go away. But that hasn't stopped a number of business schools from offering programs to help MBAs manage it a little better. Here are a few:
Talk Therapy
At the University of Virginia's Darden School of Business, MBA students can participate in a one-day seminar called the Corporate Athlete offered by the school in conjunction with a Johnson & Johnson subsidiary, the Human Performance Institute.
Students engage in discussion and activities related to the physical, mental, emotional, and spiritual aspects of leadership—everything from exercise and nutrition to healthy relationships. They also take self-assessment tests, identify life goals, and figure out what's standing in their way. If one day isn't enough to take the edge off, there's a 10-week extension of the workshop taught by Everette Fortner, executive director of professional development at Darden. Last year, 30 students signed up.
Goal setting is a great way to cope, says Fortner. "If you have a purpose, it keeps you more focused and energized, rather than just thinking about the money or the job," he adds.
Om
One- to three-day Leadership Development Workshops at the University of Pennsylvania's Wharton School introduce frazzled finance types (and other majors) to techniques for reducing stress. Taught by Mark Thornton, the former chief operating officer of JPMorgan in London, "Self-Awareness & Executive Focus" teaches students to meditate. Since tension rises most when there's disagreement, MBA students might also consider "Managing Conflict with Power and Presence," which uses aikido, a martial art, to help students deal with their misperceptions about disputes and learn how to better manage their emotions, says Jeff Klein, executive director of the Wharton Leadership Program.
Take a Deep Breath
"Leadership in Focus: Introduction to Mindfulness Practices for Leaders" at Columbia Business School teaches "mindfulness," which is a combination of relaxation and reflection techniques. Taught by executive coaches, students learn about breathing exercises, quiet time, and how to reflect on your life effectively. Those who want to delve deeper can sign up for the "Mindfulness and Career Fitness Program," which includes more sharing of stories among students and an introduction to the neuroscience behind stress. Other workshops that focus on time management and the importance of sleep are offered by Columbia Counseling and Psychological Services. This group also regularly keeps a table in the school's lobby to provide resources to business students who need them.
"Stress is a part of the American workforce," says Rebecca Madson, associate director of academic affairs at Columbia. "Our students are used to stress and expect it to be part of their life, but they don't know how to cope."
Join the discussion on the Bloomberg Businessweek Business School Forum, visit us on Facebook, and follow @BWbschools on Twitter.
Before it's here, it's on the Bloomberg Terminal.
LEARN MORE