Is the Smart Money Getting Out?
by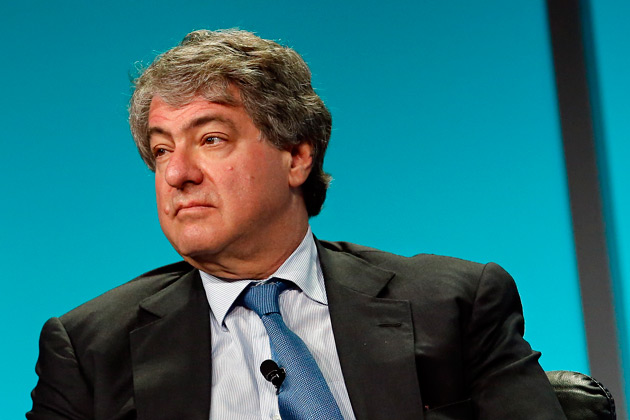 As markets break all time highs, there are signs that the smart money, as it's called, is keen to get out.
Data compiled by Bank of America Merrill Lynch show that institutional investors have been net sellers of stock since late June, while retail clients have been net buyers since early June (their longest buying streak since late 2011). The blog ZeroHedge quipped: "So it would appear the 'real' great rotation is passing the hot-potato of liquidity-driven stocks from the 'smart' money to the 'dumb' money once again."
Bloomberg's Devin Banerjee took inventory of how buyout shops prefer to sell into the bull market (the Standard & Poor's 500 index is up 152 percent since March 2009). He reports that the private equity industry's focus on exits has reduced the volume of leveraged buyouts this year, with the number of deals announced declining 20 percent, to 3,047 worldwide, from the same period last year.
One example is Fortress Investment Group, which in 2007 became the first publicly traded private equity and hedge-fund manager. Yesterday, Fortress said its second-quarter pretax distributable earnings more than tripled to $148 million from a year earlier. The alternative asset manager, which is busy preparing public offerings, has already exited the remaining investments in its first buyout fund.
"It's a difficult environment to find really attractive things when the markets are robust as they are," Fortress Co-Chairman Wes Edens said yesterday on an investor conference call. "This is a better time for selling our existing investments than making new investments," concurred his fellow co-chairman, Peter Briger. "There's been more uncertainty that's been fed into the markets."
According to Banerjee, in the last quarter private equity giant Blackstone sold shares in three companies—General Growth Properties, Nielsen Holdings, and PBF Energy—and took three public, including SeaWorld Entertainment. Blackstone's second-quarter economic net income of $703 million more than tripled its year-earlier showing. "With credit markets hot and equities strong, this is a better time for selling assets than for buying," Blackstone President Tony James said on a July 18 call. "Activity levels seem to be shifting from the U.S., which has been our focus over the last couple of years, to Europe, where there's more distress, and Asia and emerging markets, where liquidity issues are arising."
Leon Black's Apollo Global Management, which oversees assets worth $114 billion, made $14 billion in proceeds from the sale of holdings from the first quarter of last year to the first quarter this year. "It's almost biblical: There is a time to reap and there's a time to sow," he said at an April conference. "We think it's a fabulous environment to be selling. We're selling everything that's not nailed down in our portfolio."
Before it's here, it's on the Bloomberg Terminal.
LEARN MORE