Time Warner Cable's Risky Push Past the 'Triple Play'
by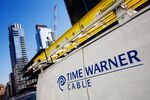 Remember those triple-play bundles, the cable-industry promotion offering a discounted price for a package of phone, Internet, and TV services? Perhaps you saw it discussed once or twice in ads and e-mail spam over the years?
That style of discounting could fade across the industry, spurred by Time Warner Cable's decision this past winter to back off its marketing of triple-play packages in favor of boosting customer profitability rather than chasing new customers. The triple play, by this line of thinking, is an unsophisticated approach that gooses subscriber rolls but leads to greater "churn" as price-sensitive customers leave once the introductory offer of $99 (or less) per month expires. Many cable customers tend to buy a unnecessary service, such as telephone, simply to obtain the monthly offer price.
"Our new pricing architecture is designed to strike a better balance between rate and volume," Time Warner Cable's chief executive, Glenn Britt, told analysts on an April conference call. "It's based on a simple premise: Sell people what they want and what they can afford in the first place." The approach holds risks for the nation's No. 2 cable operator, chief among them moribund subscriber growth. Indeed, Time Warner Cable reported on Thursday only 8,000 new residential high-speed Internet subscribers—the bread and butter of the cable industry these days—during the spring quarter. That paltry number astounded many analysts, and it trailed the 187,000 new broadband subscribers that rival Comcast reported (pdf) in its earnings on Wednesday. Time Warner Cable President Robert Marcus, who will take over as CEO on Jan. 1, said on a conference call today that the 8,000 figure was "not unexpected" and the result of higher initial prices for the service. He was also quick to add that the company is analyzing ways to improve its new subscriber volume within the confines of the overall strategy.
On the plus side for the post-triple-play marketing push, Time Warner Cable officials say that recurring revenue from new subscribers is rising "in the high single digits" over 2012 and that residential data revenue was up 12.5 percent in the past quarter. The company had monthly revenue of $105.21 per residential customer, up 1.2 percent. Time Warner Cable has also opened four new "retention centers" staffed by nearly 1,000 people aimed at sorting through a customer's problem and possibly move her into a different product. Just as U.S. airlines are scrambling these days to compete on their offerings and not on price, Time Warner Cable wants to "develop a level of emotional connection" with customers, Marcus told the New York Times last month.
Migrating from a model in which discounts spur short-term—but not particularly lucrative—revenue is also one way Time Warner Cable aims to be more profitable in the future, when broadband Internet is markedly faster than today and is priced in tiers based on speed. Across the cable industry, customers have shown they're willing to pay more for fast Internet service, even when they ditch cable television and rely on their mobile devices as their only phone service. As it gets faster, broadband is expected to become even more lucrative for those who sell it. "And with higher utility and customers placing a higher value on the product comes an ability to generate more price," Marcus said in March at a Deutsche Bank media conference.
The industry is also responding with far more choices of bundles than the classic triple play, based on varying Internet speeds and television channels. "I do think the definition of the triple play will clearly evolve over time," says David Pugliese, senior vice president of product marketing for Cox Communications, which has about 6 million cable customers. "I can see a couple of different permutations of triple-play bundles." Cox, for example, sells a home-security service with some bundles.
Looming over all of Time Warner Cable's pricing experimentation, however, is billionaire John Malone, the largest shareholder of Charter Communications. He reportedly wants to merge Charter, the fourth-largest cable operator, into Time Warner Cable—a proposal that has been rebuffed. If the new customer strategy doesn't begin to pay off by year's end, as Time Warner Cable officials promised yet again today, Malone may find that his merger entreaties receive a warmer welcome.
Before it's here, it's on the Bloomberg Terminal.
LEARN MORE