Little-Known Sequester Fact: It's Making the Pentagon Shop Smarter
By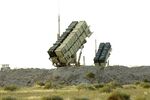 There's more talk on Capitol Hill of killing the sequester, the across-the-board spending cuts that began hitting almost every federal agency in March.
Democrats in the Senate are trying to get a 2014 transportation spending bill passed today that, according to the Washington Post, would undo sequestration altogether. The House, meanwhile, is locked in battle over its own version of that spending bill—in which an interesting get-around-the-sequester maneuver is embedded: The bill contains deep cuts in order to free up money and move it over to the Pentagon to salvage the damage the sequester is doing on its budget.
Republicans have long insisted that the sequester is necessary to help trim the deficit, except as far as the U.S. Department of Defense is concerned. Yet there was so much resistance to the spending measure when it came up for a vote on Wednesday that the party's leaders had to table it. That prompted Hal Rogers, a Republican representative from Kentucky, to say the sequester needs to die: "I believe that the House has made its choice. Sequestration—and its unrealistic and ill-conceived discretionary cuts—must be brought to an end."
For the private sector—specifically the defense contractors that many Republicans are seeking to protect—the sequester isn't turning out to be the bloody massacre that many predicted. Bloomberg News' Gopal Ratnam and David Lerman wrote on Thursday about how the five months leading up to the automatic cuts were far worse for defense contractors than the five months since the cuts kicked in:
A Bloomberg index providing a sample of 17 small and mid-sized contractors, including Kratos [Defense & Security Solutions], API Technologies Corp., Anaren Inc. and CPI Aerostructures Inc., has gained 20 percent since March 1. It fell 14 percent in the five months before sequestration kicked in, partly reflecting concerns they would be more vulnerable to budget cuts.
And a fascinating new Bloomberg Government study done by analysts Caroline Savello and Evan Croen finds that the five largest defense contractors beat expectations for second-quarter earnings. Lockheed Martin, Boeing, General Dynamics, Raytheon, and Northrup Grumman did well, thanks in part to big weapons contracts, the study says. Here's the fascinating part: "Most of these purchases are funded through the Defense Department's Procurement account, which in many ways experienced more targeted cuts to funding than did shorter-cycled accounts, such as Operations and Maintenance," Savello and Croen write.
Basically, the Pentagon figured out creative ways around the sequester—prompting Lockheed's chief financial officer, according to BGOV, to call the Pentagon's handling of it "masterful." That's not the only praise the Pentagon has gotten from contractors. Ratnam and Lerman report that API Technologies' chief executive officer told reporters the Defense Department is now "more careful in terms of what they're procuring and how much they're paying."
The sequester was designed to be so awful that lawmakers would never let it come to fruition. Now that it has, maybe it's not such a bad outcome.
Before it's here, it's on the Bloomberg Terminal.
LEARN MORE