With a Following Abroad, Woody Allen Banks His Laughs in Euros
By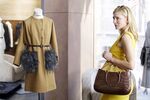 Woody Allen had one of his best openings ever last weekend when Blue Jasmine made $612,064 in six locations—a staggering take of $102,011 per theater. Given strong reviews and a likely Oscar campaign for lead actress Cate Blanchett, the film is likely to do strong business in the coming weeks. It's also virtually guaranteed to make its money back, since Allen's films generally cost $15 million to $25 million. That indie budget range has become rare in recent years, but Allen has somehow continued to work within it, and with amazing consistency, making roughly a movie a year for the past four decades.
Just days before Blue Jasmine's big opening, Spike Lee—another stalwart and respected indie filmmaker—announced he was turning to Kickstarter to help finance his next film, saying the studios' obsession with "Tent Pole Enterprise[s]" had made it difficult for directors like him to continue working independently on their own smaller films. This sentiment is also shared by Steven Soderbergh, who in April gave an infamous State of the Cinema speech bemoaning the way Hollywood does business: "You've got fewer studio movies now taking up a bigger piece of the pie, and you've got twice as many independent films scrambling for a smaller piece of the pie," he observed. (Putting his money where his mouth is, Soderbergh publicly pledged $10,000 to Lee's Kickstarter last week.)
So how is it that Allen can still do it? Recently, Letty Aronson, the director's sister and producer, explained to Fast Company that the financing for Allen's films has increasingly come from overseas investors. It's no secret that the larger film industry has become more reliant on international financing and audiences in recent years: Outspoken producer Lynda Obst points to foreign moviegoers as one reason for the lowest-common-denominatorization of Hollywood product. "Broad comedies play because falling on a banana peel is funny in every culture," Obst told the Huffington Post last month. "But … so-called 'writing'—wit and nuance—doesn't travel."
And yet, Allen continues to churn out witty and nuanced films with a sizable international audience. In 2010, You Will Meet a Tall Dark Stranger made only $3 million in the U.S., but $31 million abroad. 2007's Cassandra's Dream, a complete dud with a U.S. take that didn't even break a million, made more than $21 million abroad. And those are just the flops. When a Woody Allen movie succeeds at home, it's even bigger overseas: 2011's Midnight in Paris made $56.8 million in the U.S. and $94 million internationally. 2008's Vicky Cristina Barcelona made $23 million domestically, $73 million abroad.
Allen has accomplished this over the years by building himself into a recognizable brand overseas, especially in Spain, France, and Italy, which have been among his biggest markets. In a fascinating scholarly article about the way these films are marketed in France, author Frédérique Brisset points out that Allen's name is given a lot more prominence there than it is at home. In France, "Allen's work has almost become," Brisset observes, "a genre by itself." That's one reason why the director has been filming more and more away from his native New York—not just because it's cheaper to shoot abroad, but also because that's where his audience is.
Admittedly, Allen, with his 45-year back catalog and iconic presence, is a unique case. However, his success suggests—contrary to popular belief—that there's hope for America's independent filmmakers on the foreign stage. As Allen himself told Britain's Daily Telegraph newspaper last year, "I have to assume there are many millions of people in the world who are educated and literate and want sophisticated entertainment that does not cater to the lowest common denominator and is not all about car crashes and bathroom jokes."