business
The Secret of SodaStream's Success
By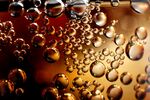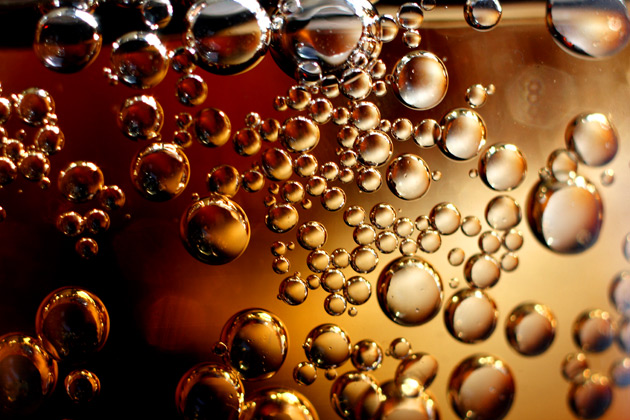 Maybe Americans thirst for fizzy beverages isn't as flat as Coke and Pepsi would have us believe.
While the soft-drink giants have seen domestic sales dry up, SodaStream continues to bubble. This morning, the Israeli company said it sold 312,000 of its home carbonators in the U.S. last quarter, a 60 percent increase. The make-your-own-seltzer machines are now in slightly more than 1 percent of U.S. households, a penetration rate the company expects to double or triple in the next two years. (In Sweden, one in four households has one.) Worldwide, SodaStream posted a 25 percent increase in sales of its soda-making machines and a 28 percent increase in the syrups that mix up the drinks. A SodaStream spokesman, Yonah Lloyd, said sales of the company's soda flavors are up significantly in the U.S. over those logged last year.
Coke, in comparison, posted a 4 percent drop in North American soft drink sales in the recent quarter. And while it does sell plenty of bottled water (with 13 percent of the market), it's a little bit zero-sum: If someone trades soda for water, Coke hasn't necessarily moved the needle. SodaStream, on the other hand, doesn't have the same dichotomy. It makes flavored soda (add syrup!) and bubbly water (drink it plain!) in one fell swoop, which means there's an appeal for customers who have soured on sugary, caffeinated drinks and for those who still want their fizzy buzz.
SodaStream has something else working in its favor: a business model that takes advantage of classic consumer psychology. The carbonator machines, priced from $80 to $200 each, qualify as a small investment, at least compared to spending $1 on a bottle of seltzer or soda every time you want one. Customers who buy the devices have a psychological incentive to keep using them, operating under the illusion that the sunk cost of the appliances is being spread out with each homemade bottle of seltzer, as well as the savings from cutting purchases of mass-produced soda. That suggests customers may keep using their SodaStream—and buying new CO2 canisters and syrups—even after the novelty of DIY soda has worn off.
SodaStream also has a lot of room to grow. While the cola giants have had the market saturated for decades, SodaStream is just now breaking into such big-box stores as Office Depot and Kroger supermarkets, both new in the recent quarter. That will drive revenue, regardless of whether consumers on the whole have lost their taste for sugary drinks. SodaStream Chief Executive Officer Daniel Birnbaum claimed returns have come from word-of-mouth and "a strong reception to our product innovation." The company has placed its wares in U.S. Wal-Mart for over a year, which Birnbaum said is evidence that "growth is not dependent on new door expansion."
What's more, SodaStream has taken a page from Keurig and harnessed the power of other brands. It has licensing deals to sell syrups for Country Time lemonade, Kool-Aid, and Crystal Light. If Coke or Pepsi don't buy the company—as has been rumored for some time—maybe they will at least get in on that branded-syrup action.
Before it's here, it's on the Bloomberg Terminal.
LEARN MORE