business
The Research Dilemma Can Drive Innovation
Matthias Kaiserswerth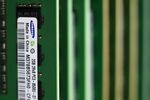 The mission of any research organization is to pursue a bold agenda to ensure long-term success and technological leadership by means of fresh ideas and groundbreaking innovation. Radical innovations are often based on significant long term investments in research and development, yet many R&D executives still need to focus on quarterly targets. There lies the dilemma.
How can research accommodate the seemingly contradictory expectations of creating value in the short term and achieving radical innovation in the long term?
Bottom-up vs. top-down
Upper management often determines the research agenda in a top-down manner, but this can stifle new ideas. A balance is needed between top-down and bottom-up initiatives.
For example, Robert Bosch, the German engineering and electronics company, cultivates a dialog among decision-makers, all its employees, and the external research community. The company does this by regularly hosting events and roundtable discussions. This approach helps the company identify "megatrends" that stand to change the world while opening new market opportunities for it.
Long-term research vs. short-term business success
Research must provide a return on investment in the short term while developing new ideas for future innovations. Applied research projects that solve more immediate problems can provide the financial backing to fund more explorative projects.
Applied projects also allow a technology to mature. This incorporates long-term research into an organization's core competence and fosters the integration of external innovation trends. For example, the development of new memory technology, led by Micron and Samsung, will improve the energy efficiency and speed of thousands of high-performance computers over the next few years. In the longer term, this technology will also scale down to billions of mobile devices, affording the companies both short- and long-term revenue streams.
Open innovation vs. intellectual property protection
Intellectual property is considered a gold standard of innovation. However, one of the major challenges facing companies today is how to attract and work with researchers and innovators outside the organization.
In 2010, Walt Disney opened its first research laboratory in Europe in collaboration with ETH Zurich, a renowned technical university. The collaboration includes 40 computer scientists and students working on 70 projects. Disney pays the salaries and ETH Zurich provides the infrastructure. Any patents are registered jointly and the resulting revenues are shared.
Reconciling these research dilemmas poses one of the greatest challenges to R&D management.
Before it's here, it's on the Bloomberg Terminal.
LEARN MORE