Investors Are Hungry for Junk
by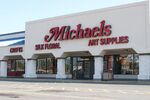 The taper scare hasn't done much to dampen the desire for yield, which runs deep. Globally, investors are pumping money into junk bond funds at record rates. According to Bank of America Merrill Lynch's Michael Hartnett, $5.4 billion flowed into speculative-grade bonds during the week ended July 24, while leveraged loan funds took in a record $2.2 billion. This comes as investors pulled $1.8 billion from investment-grade bond funds, according to EPFR Global. Junk's big snap-back also comes just a month after speculative-grade funds globally registered their biggest weekly outflow ever—$6.8 billion—in the week ended June 26.  Junk madness is visiting Europe, where almost half of June's $9.7 billion outflow from high-yield funds has now been undone.
Writes Bloomberg's Lisa Abramowicz: "Investors who abandoned junk bonds at a record pace in June are now casting aside concern that the securities will lose their allure as the Federal Reserve slows its record stimulus because of the extra yield the securities offer. The demand is allowing the neediest borrowers to ramp up indebtedness." Borrowers globally have sold $305.5 billion of junk bonds this year, which is well north of the $206.5 billion placed in the same period last year, Bloomberg data show.
"Default rates are close to historic lows and are expected to stay that way for the foreseeable future," Gregory Kamford, a credit strategist at RBS Securities, told Abramowicz. "We prefer high-yield vs. investment-grade due to the extra coupon cushion it provides."
With demand so hot for junk, signs of complacency abound. Median leverage for high-yield issuers has risen to 3.92 times, from 3.42 times at the end of 2011, according to a report by Morgan Stanley credit strategists led by Adam Richmond. PIK-toggle junk deals in which the issuer enjoys the option of repaying the debt with more bonds instead of cash, are experiencing big demand. Michaels Stores just completed an $800 million PIK-toggle offering (it had originally planned to sell $700 million; investors wanted more), while MultiPlan priced a $750 million issue. Year to date PIK toggle issuance of $6 billion compares to less than $2 billion in the same period last year.
Goldman Sachs strategist David Kostin wonders if investors are short-shrifting weaker earnings, which would hit risk assets such as stocks and junk bonds. While appetite for junk bonds may be growing, another asset class is pulling in even more money: According to BofA Merrill's Hartnett, the past four weeks of equity inflows have already outstripped bond inflows for all of 2013.
Before it's here, it's on the Bloomberg Terminal.
LEARN MORE