In Wake of Laureate Deal, Thunderbird Board Exodus Continues
Louis Lavelle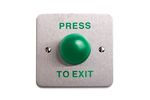 A fifth trustee has resigned in protest from the board of the Thunderbird School of Global Management, saying the school's pending partnership with for-profit Laureate Education will cause "irreparable damage" to the school's reputation.
Robert Theleen, a Thunderbird alumnus, stepped down on July 28, according to a copy of his resignation letter obtained by Bloomberg Businessweek. Thunderbird declined to comment on the resignation, which follows those of four others earlier this month: Merle Hinrich, Harry Cockrell, Thomas Greer, and Donna Ecton. The board now has 24 members, according to the school's website.
Theleen's resignation is the latest fallout from Thunderbird's controversial proposed partnership with Laureate, which was approved by the board last month and is pending approval by the school's accreditor, the Higher Learning Commission.
Thunderbird has said the deal will provide a much-needed cash infusion, allow it to expand its online and executive education offerings, and launch an undergraduate business program, it's first in more than 50 years. But alumni have criticized the deal, which includes the sale of the Glendale (Ariz.) campus to Laureate as part of a lease-back agreement.
In his letter to the board, Theleen said the deal will direct students to Thunderbird from Laureate's "woefully inferior affiliates," turning the school into "a second-class institution of higher learning." The sale of the campus places Thunderbird "at the mercy of the for-profit objectives."
He described the Laureate deal as "a tragic decision which will render our school a laughing stock among its peers in the higher echelons of international business education."
Daryl James, a Thunderbird spokesman, notes that numerous faculty, alumni, and others support the Laureate partnership, adding that it was approved by three-fourths of the board. David Graves, Laureate's vice president in charge of strategic initiatives, says the fears expressed by the board members who resigned and some Thunderbird alumni are "unfounded." He says that under the terms of the lease-back agreement, Thunderbird pays only a percentage of incremental revenue for the use of the campus—if revenue doesn't increase, it pays nothing—adding that an investment bank reviewed the partnership agreement and determined it was fair to the school.
"There are protections in our contracts to ensure that Thunderbird has full control over quality and management of its own brand," Graves says. "The trustees were extremely diligent ensuring that the institution's interests have been safeguarded."
Join the discussion on the Bloomberg Businessweek Business School Forum, visit us on Facebook, and follow @BWbschools on Twitter.