Forget Inbee Park. The PGA Wants Women to Watch the Men
by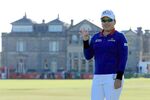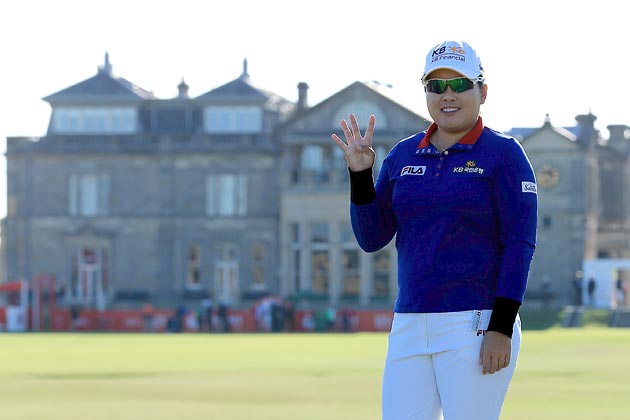 If Inbee Park wins the British Open at St. Andrews this week, she'll become the first golfer ever to have won four professional majors in a single season. But this weekend, the PGA Tour wants women to focus on Firestone Country Club in Akron, Ohio, where Tiger Woods will be playing at the Bridgestone Invitational. On July 30, it invited some 200 professional women to the club to swap career tips, get health advice, sip cocktails, and learn about the PGA Tour. Attendees also got a behind-the-scenes look at the upcoming men's tournament. What they don't get: a golf lesson.
That's because the goal is less to get women to play the game than to support it as sponsors and business partners. The Akron event is one of 17 "Executive Women's Day" programs being held at PGA tournaments this year as part of an effort to increase female support for the men's game. The day-long events—which are sponsored by the U.S. unit of Japanese drugmaker Astellas Pharma and are also funded by local companies that buy tables—will be held at 35 tournaments by 2015. "We've not done a good job of reaching executive women," says Donna Fiedorowicz, who manages the program. "As a result, they don't see these tournaments as a great place to do business."
All the more reason to focus on getting women to play. Unlike, say, the NBA, golf tournaments tend to draw spectators who play the game themselves: it's easier to relate to the hushed drama when you've experienced the personal agony of missing a short putt. The demographics of golf's fans and supporters reflects the makeup of those who play: Only one in five American duffers is a woman.
This reflects multiple factors. Golf is struggling to attract younger players of both genders, a problem that coincides with the rise of women to leadership positions. The world's most lucrative golf tour hasn't made women feel all that welcome, either. Its best-known event, the Masters, is at a club that admitted women only last year, and the pay disparity is disheartening: While almost 100 players on the PGA Tour made more than $1 million in prize money last year, only one female pro—Inbee Park—did. Oh, and it still takes a good four hours to play a round.
But the PGA Tour's Fiedorowicz says women's fear is often what turns them off the sport altogether. "If you put a club in their hands, you'll scare them off," she says, in explaining why the Executive Women's Days take place on marquee courses that women don't get to play. "Men will take up the game and play it, even if they're not very good," she says. "Women think, 'If I'm not good, I'm not sure I should be out there.'"
She hopes to ease that into the program, maybe starting next year. And what about ripple effects from the world's most dominant golfer poising to make history? Inbee Park is great, but she's in a different league. "We want women to feel the excitement of the PGA Tour," she says. To support men's golf, there's no need to play.
Before it's here, it's on the Bloomberg Terminal.
LEARN MORE