business
B-Schools Are Putting Consumers Under the Social Media Microscope
Francesca Di Meglio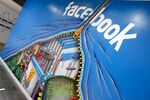 Social media can unlock many secrets about consumers, and business schools have caught on. More professors are incorporating social media data in marketing courses to help students better understand consumers and branding.
"Demand for analytics training courses is rising quickly," says Anindya Ghose, co-director of the Center for Business Analytics at New York University's Stern School of Business."There is a huge focus on the quality and quantity of data and how it can be harnessed to take businesses to the next level."
This year, Stern started a master's in business analytics program, offered in Shanghai and New York. University of Maryland's Smith School of Business will be launching its own master's in the subject in August. And Emory University's Goizueta Business School will for the first time offer a digital and social media strategy course in the fall.
Ghose has been teaching a course entitled Social Media and Digital Marketing Analytics to MBAs and undergraduates at Stern since fall 2012. Demand for the course has risen recently among students in executive education, so he has taught it there as well. To create assignments for students, he uses real data sets given to him by companies for which he does research. In the class, students might have to use data such as user-generated reviews of products, Facebook comments, and tweets to measure return on investment on social media efforts, for example. Sometimes, he says, the companies deploy student suggestions to enhance their strategies, which can create more data for future classes to explore.
As a result of demand from recruiters and MBA students, David A. Schweidel will be offering a course in digital and social media strategy at Goizueta in the fall. He has teamed up with Topsy, a Twitter data reseller, giving his students access to all tweets going back to 2010. They will take on a monitoring project to assess such topics as how social media conversations changed amid controversies like the collapse of Paula Deen's cooking empire, steroids in baseball, or the outcome of the Trayvon Martin case. His class will also show students how to mix social media data with more traditional research models such as focus groups, brand tracking, surveys, and the mining of click-stream patterns by Internet users.
"Rather than talking about how much data is out there, we should be focusing on the insights that come from the data," says Schweidel, who along with Wendy Moe, an associate professor at the Smith School, has written a book about social media intelligence that is due for release in the winter.
As long as companies keep seeking employees who can gain insight from the data and then incorporate what they learn into shaping strategy, interest in these courses will keep growing, say professors. "Smart companies," says Ghose, "are moving ahead by spending a lot of time on data analytics."
Join the discussion on the Bloomberg Businessweek Business School Forum, visit us on Facebook, and follow @BWbschools on Twitter.
Before it's here, it's on the Bloomberg Terminal.
LEARN MORE