business
Columbia MBA Alumni Pledge $40 Million for New Campus
Louis Lavelle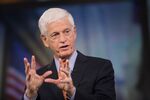 Two alumni of Columbia Business School, Arthur Samberg and Mario Gabelli, have pledged a combined $40 million toward construction of the school's new West Harlem campus, the school announced today.
Samberg, who pledged $25 million, is the chairman of JetSuite, a private jet charter company, and the former chief executive of the hedge fund Pequot Capital Management. (In 2010, Samberg and Pequot agreed to pay nearly $28 million to settle SEC insider-trading charges involving Microsoft shares.) Gabelli, who pledged $15 million, is the chairman and CEO of GAMCO Investors. Both are 1967 MBA graduates of Columbia and sit on the school's Board of Overseers.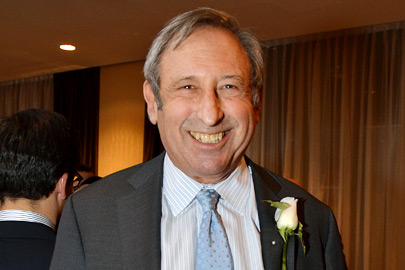 The gifts come three months after the school announced a $100 million pledge from billionaire investor Ron Perelman, which followed another $100 million gift from Henry Kravis, the billionaire co-founder of private-equity shop KKR. The new gifts bring the total raised for the new campus to nearly $500 million, about $100 million shy of the school's goal.
The new business school campus, which is expected to open about 2018, includes two new buildings named for Perelman and Kravis totaling more than 450,000 square feet. Today, the school's 2,300 graduate business students and more than 300 faculty work out of cramped quarters in Uris Hall, a 12-story building that opened in 1964, and Warren Hall, a 1999 facility that the business school shares with the law school.
The business school buildings are part of a $6.3 billion expansion of the Columbia campus on 17 acres in the Manhattanville neighborhood of West Harlem, about a mile from the main campus in Morningside Heights. Columbia's use of the state's eminent domain powers to assemble the land for the project anger local residents and businesses. The New York Court of Appeals declared the use of eminent domain justified in 2010, and the U.S. Supreme Court declined to hear the appeal.
Join the discussion on the Bloomberg Businessweek Business School Forum, visit us on Facebook, and follow @BWbschools on Twitter.
Before it's here, it's on the Bloomberg Terminal.
LEARN MORE