Who Can Invest in Oil Wells? A Colorado Judge Will Decide
by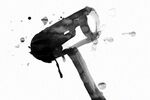 By most accounts, Charles Reed Cagle is a smooth-talking Texan who's made millions over the years selling stakes in oil and gas wells. Although the names and location of his companies have changed, Cagle's business strategy has been fairly consistent: Sales agents working for him will cold-call people and invite them to invest in an oil well that Cagle's company, Heartland Energy—now known as HEI Resources—is having drilled. According to Colorado securities regulators, however, a lot of the wells Cagle has tapped in the past decade came up dry and rarely produced the promised returns. Many of the investors are elderly retirees, regulators say, and almost none have experience in the oil and gas business.
A Denver district judge is trying to determine whether Cagle's business broke any laws. If he loses the trial, regulators could have the case law they need to more aggressively pursue companies that use boiler-room tactics to solicit investments in everything from orange groves to gas wells. If he's acquitted, the case could provide a roadmap to dozens of similar companies across the country on how to stay on the safe side of securities laws.
In his legal complaint, Colorado Securities Commissioner Fred Joseph alleges that Cagle and a handful of other defendants defrauded investors by selling them unregistered securities dressed up as "general partnerships," which don't require nearly as much regulatory oversight. In some instances, according to the complaint, the defendants would raise more money than it costs to drill a well, then pocket the difference. Just like in the film and Broadway show The Producers, they allegedly realized there was more money to be made by drilling a dud than finding a gusher. It's not that they didn't want to find oil, according to regulators, it's just that they could make money even if they didn't. Cagle and his co-defendants vehemently deny these allegations.
While there have been more than a dozen defendants in the case since it was first filed in 2009, including Baker & McKenzie, one of the largest law firms in the U.S., Cagle is the central figure in the complaint. Over nearly 30 years in the oil and gas business, Cagle has been the subject of a long list of legal actions, including cease-and-desist orders from a number of state regulators as well as a 1995 lawsuit brought by the U.S. Securities and Exchange Commission for allegedly running a $177 million oil and gas investment fraud out of Dallas. His partner at the time, the late Joe Kinlaw, settled with the SEC, but Cagle ended up fighting the charges and in 1999 won a decision from a federal court in Texas. The ruling held that the investments he was peddling amounted to partnerships, not securities—a key distinction that allowed Cagle to keep operating, and the same question that now hangs over the Denver trial.
Commissioner Joseph is trying to prove that Cagle has been selling unregistered "investment contract" securities, not unregulated general partnerships as Cagle claims. The difference comes down to who is primarily responsible for making the investment profitable—Cagle or the investors. In traditional general partnerships, the partners tend to know each other before going into business together and have the power and responsibility to work with one another to make essential decisions. Since they're active participants relying on themselves to make money, general partners' profits are not protected by securities laws.
When people buy securities, like shares of stock or bonds, they are "passive" and don't need to know or work with other investors. They lack the power to make strategic business decisions and instead rely on the expertise of those with whom they've invested. Investors don't have to know anything about computers to buy shares of Apple, but the brokerage firm selling them the shares does.
Otto Hilbert, Cagle's attorney, says the case boils down to an attempt to prove the investors were so inexperienced that they were incapable of exercising the powers they were granted, including being able to work together and contact each other. Hilbert says investors who asked were always furnished with contact information of other investors. "They're in constant communication," he says.
Since investors in Cagle's deals are usually cold-called, according to the complaint, they rarely knew each other prior to signing on. Cagle claims each investor is required to sign documents pledging that they are accomplished businesspeople and that he doesn't make important decisions in each deal; instead, Cagle says, he would make proposals that the partners vote on during conference calls.
According to Joseph's suit, however, Cagle almost always proposes going forward with the deal, a path that often requires investors to put in more money. Joseph argues that regardless of the documents Cagle's partners sign, they are for all practical purposes passive investors and rely exclusively on him for their profits. Calling the deals partnerships, and not securities, is "like painting 'horse' on the side of a cow and trying to enter it into the Kentucky Derby," says Phil Feigin, a former Colorado securities commissioner who was called as an expert witness for the prosecution this week.
Most of the sales by both Cagle's HEI Resources and the now-defunct company owned by his co-defendant, Brandon Davis, were made by teams of salespeople in Colorado boiler rooms. Each salesman, according to the complaint, would cold-call hundreds of people a day all over the country and read detailed scripts offering to sell them "opportunities," not investments, earning commissions for each sale. By presenting the deals as partnerships, the lawsuit alleges, the defendants were able to sidestep strict securities laws that would require sales agents to be licensed brokers and the companies to register as securities dealers.
Feigin, a senior partner with Denver law firm Rothgerber, Johnson & Lyons, says that Cagle, Davis, and the other defendants were clinical in how they drafted contracts. He says by replacing words like "investment" with "opportunity," and "limited partner" with "co-venturer," they were able to draft a contract that appeared to give investors rights and authorities they didn't actually have. "This is obviously the work of some very clever lawyers," Feigin says.
In many cases, that clever lawyer was a man named Joel Held, according to the complaint, then a senior partner at Baker & McKenzie's Dallas office. Not only did Held allegedly draft many of the investment documents—or at least purport to—he often persuaded investors by vouching for Cagle's character and track record. A message left at Held's residence in Irving, Tex., was not returned.
In 2010 a jury in Mississippi awarded a verdict of $103 million against Held, as well as Baker & McKenzie, for his double-dealing role in representing an oil-well driller with whom Cagle had a contract while also representing Cagle. The verdict has been appealed to the Mississippi Supreme Court. Held retired from the firm in 2011, according to an e-mail from a Baker & McKenzie spokesman. Held and the firm recently settled with Colorado securities regulators and are no longer defendants in the trial.
In bringing the suit, Colorado securities regulators decided to narrow the case to nine offerings that amount to $65 million. So far, investor witnesses in the trial include two retired school teachers in their 80s, a farmer who mortgaged his farm to invest in Heartland, and a retiree living off a railroad pension. Hilbert argues that many of the investors Heartland solicited were "super sophisticated," including a managing director at Goldman Sachs and an executive at Citizens Bank.
Over the years, securities regulators in Virginia, Illinois, and Alabama have issued cease-and-desist orders and other motions against Cagle, but this is his first full trial on these issues, Feigin says. If Cagle loses and Colorado securities regulators prevail, the second half of the trial dealing with allegations of fraud will proceed in February. A win could not only lead to potential criminal charges and an unraveling of Cagle's businesses, it could also provide a strong legal precedent for securities regulators around the country.
"They've put a great deal of resources into this that other states haven't been able to," Feigin says of the Colorado regulators chasing Cagle. "This is a chance to finally tell these guys to knock it off."
Before it's here, it's on the Bloomberg Terminal.
LEARN MORE