Striking It Rich on No-Budget Instructional Videos
Scott Allen has made more than $1.8 million selling computer programming instruction videos online
By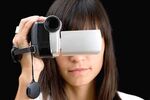 Writing technical books is hardly anyone's idea of a get-rich-quick scheme. Most titles take loads of work and, if you're lucky, bring in tens of thousands of dollars in royalties. Putting those same insights into an online instructional video, on the other hand, can be surprisingly lucrative. Take software developer Scott Allen, whose series of two dozen how-to videos on coding and programing have already earned more than $1.8 million in royalties and fees since 2008. "Every three months a big check comes in," says Allen, who projects his video earnings for 2013 at $1 million. "The last one was for over $200,000."
Allen, who lives in Maryland, sells his videos through Pluralsight, a Utah-based company that began offering online training for Web and IT professionals in 2008. He shoots the videos on his own and spends 10 to 20 hours making each one. Instead of classroom lecture-style instruction, the videos focus on a computer screen as Allen walks viewers through various tasks. "Quite frankly, I think delivering this type of material, it comes across much better in the video than in a book," he says. "With videos, you can show the evolution of a program. You can show what doesn't work and what does work."
Pluralsight, which helps curate and market the videos, claims to have amassed 300,000 users from more than 100 countries. Each customer pays a monthly subscription fee of $30 to watch an unlimited number of classes, and the subscription money is divvied up among instructors based on the popularity of their videos. So far, Allen is the only instructor to have reaped more than $1 million through Pluralsight, but the company says its 125-plus instructors will take home an average of $40,000 in 2013.
Several other online teachers and Internet education companies have also seen success in recent years. Kindergarten teacher Deanna Jump has made more than $1 million selling her lesson plans through the site TeachersPayTeachers. The nonprofit Khan Academy, which offers free online classes, may be among the most popular education websites in the world. (Here's a great feature on the site's founder written by a Bloomberg Businessweek colleague.) Meanwhile, MOOCs—massive open online courses—are gaining academic acceptance as well as steady investment from venture capital funds.
Allen's profits through Pluralsight have already far exceeded his initial expectations. "I wasn't really sure if this could work," he says, "but I thought it would be better than writing. People who are writing programming books are doing it just to have their name on a book and some small amount of extra money."
Still, Allen hasn't quit his day job building software for hospitals—and he hasn't even splurged on any fancy millionaire luxuries. "I'm a pretty conservative person, so right now I'm happy saving money and being debt free," he says. "At some point I might feel comfortable to do something a little crazier."
Before it's here, it's on the Bloomberg Terminal.
LEARN MORE