business
Meet the Massachusetts Crowdfunding Police
By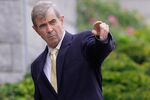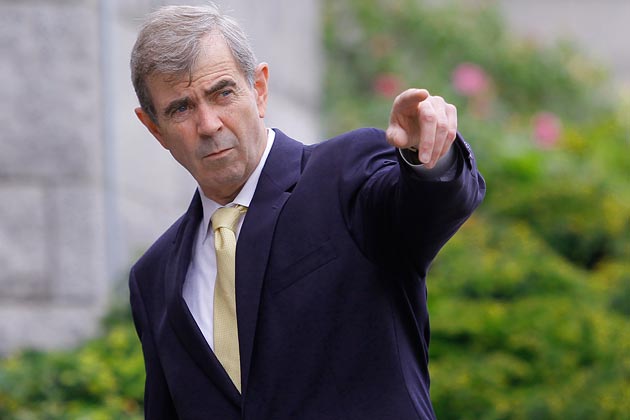 Earlier this month, the U.S. Securities and Exchange Commission voted to lift 80-year-old restrictions on how hedge funds, venture capital firms, and other privately held companies can promote themselves to potential investors. The rule, which arose from the JOBS Act, won't take effect until September, leaving plenty of time for investors and startups to start positioning themselves to take advantage of the ruling.
Also preparing for changes: Massachusetts Secretary of the Commonwealth William Galvin, who announced this week that his office is forming a new unit to police general solicitations and crowdfunding offerings.
The new department, called the Internet Crowdfunding and Offerings Watch Department, or I-Crowd, will track how issuers of securities use general solicitation to market offerings, and monitor equity crowdfunding portals raising money in Massachusetts. (For the moment, equity crowdfunding is limited to sites working with a registered broker-dealer, but the SEC is expected to eventually pass more JOBS Act rules that will allow equity crowdfunding on a wider basis.)
Brian McNiff, a spokesman for Galvin, said the new department would include securities lawyers and IT staff, but that it was too early to say how much personnel would be devoted to the unit.
"I do not begin to think that one state can monitor and police the Internet," said Galvin in a press release. "But I'm going to take every proactive step I can to protect investors." He isn't the only state securities regulator gearing up to prevent JOBS Act abuses. Back in April, John Tozzi reported on the challenges posed by the highly anticipated fundraising reforms:
"Before the rules are in place, policing crowdfunding is a challenge for state watchdogs. There were more than 8,000 registered Web domains with 'crowdfunding' in their names late last year, according to an analysis by the North American Securities Administrators Association, which represents state securities regulators. Most of them were registered after the JOBS Act was signed. A lot of the websites were empty or placeholders, but about 2,000 had content.
"Arkansas Securities Commissioner Heath Abshure looked into one that appeared to be promoting crowdfunding investments before they're allowed. The company's lawyer told him they were matching companies with accredited investors, which is legal under the existing law. That wasn't clear from the website, however. 'At first glance looking at this website, it looks like they're violating every law that was contained in the JOBS Act,' Abshure says.
"Even putting aside the risks of fraud or companies not playing by the rules, Abshure says investors need to understand that crowdfunding means making speculative, illiquid investments in small companies with a high failure rate. 'My job is to make sure that [securities] issuers give investors a sufficient amount of information, the material information needed to make an informed investment decision and that they don't lie,' he says. 'If they've satisfied those, the investors are on their own.'"
Before it's here, it's on the Bloomberg Terminal.
LEARN MORE