pursuits
The Yankees vs. A-Rod Is Just Getting Started
The Yankees fallen slugger is testing the limits of baseball's rules
By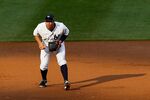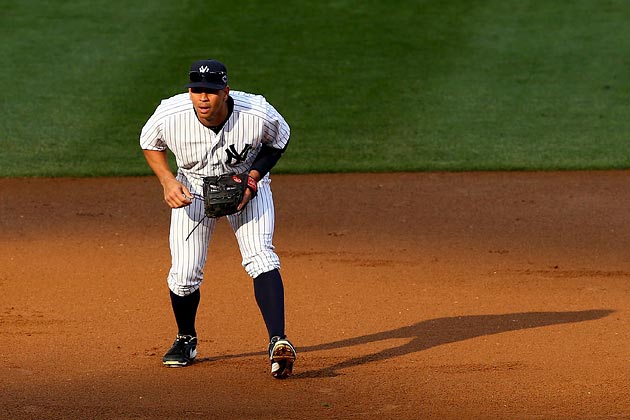 Over the last couple of days, the long-simmering dispute between the New York Yankees and their third baseman Alex Rodriguez escalated to a rolling boil. Ostensibly, the argument is over whether A-Rod is healthy enough to play. The Yankees say he has a mild quadricep strain. A-Rod, via anonymous proxies and an orthopedic surgeon in Hackensack, says he is ready to get back on the field. The real struggle is over money. The Yankees still owe Rodriguez about $100 million on a 10-year, $275 million deal that now appears to be one of the worst in baseball history. A-Rod, a shell of his former self, is a target of the same Major League Baseball doping investigation that led to this week's 65-game suspension for Milwaukee Brewers slugger Ryan Braun.
The Yankees, it now seems obvious, don't want A-Rod anymore and would like to find some way, any way, to recoup the money they owe him. If he's injured, they can collect some insurance. If he's suspended for breaking league drug rules, they don't have to pay him. The league, which is reportedly mulling a lifetime ban, doesn't want A-Rod around either. And plenty of Yankees fans no doubt feel the same. Baseball contracts, however, are guaranteed. And A-Rod does not appear ready to go quietly. Braun, for all his smarmy hypocrisy, did everyone a favor by making a deal with the league. The collective bargaining agreement does not have an adequate framework for handling drug accusations outside of a positive test result. MLB's case against him, A-Rod, and about 20 others is built on testimony and a paper trail provided by former Miami "anti-aging clinic" owner turned league witness Tony Bosch. By negotiating his punishment, Braun avoided a lengthy legal battle, a choice that brought a chorus of gratitude from the the league, the players' union, and the Brewers front office.
A-Rod, as he scraps for his paychecks, has become the living embodiment of baseball's PED problem. First came historically great performances, then unprecedented riches, then rumors and denials of cheating, then the admission of guilt and the promise of a fresh start. The debates about legacy would never go away, but at least the deception was over. Or so we hoped. Now the scandal drags on no matter how much we might want it to go away. A-Rod is the slugger baseball deserves. The league and the union dithered over doping reform while players with grotesquely huge heads and arms tore apart the record books. And fans watched and cheered and then were shocked and appalled when it turned not to be natural. Now comes the reckoning.
Get ready for back-and-forth over MRIs, phantom medical exams, and sprawling investigations. There could also be contests over whether A-Rod's alleged drug use caused his injury, which would get the Yankees off the hook. If MLB does come down with a ban, expect appeal on top of appeal. It will be petty and ugly, with lots of anonymous smear campaigns. But just maybe when it's over, baseball will have a better process than negotiated settlements over undisclosed accusations.
Before it's here, it's on the Bloomberg Terminal.
LEARN MORE