Small Employers Take Sides in a Senate Obamacare Hearing
by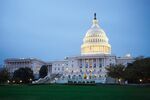 Earlier this month, the Obama Administration said it would delay provisions in the Affordable Care Act that would require businesses with 50 or more workers to provide health insurance to employees.
Delay aside, state and the federal governments are gearing up to launch marketplaces where businesses can buy group insurance plans on Oct. 1. With that date approaching, the Senate Committee on Small Business and Entrepreneurship held hearings yesterday to discuss small employers' concerns with the health reform law.
Not surprisingly, Republicans took the opportunity to attack the bill, arguing that the health reform law will hurt business owners and consumers. Democrats defended the bill generally, agreeing that there are still problems with the bill that need to be answered.
The big questions, of course, didn't have easy answers. Asked by Florida Republican Senator Marco Rubio whether all health exchanges will be up and running as scheduled on Oct. 1, Health and Human Services Deputy Director Chiquita Brooks-LaSure said she expects all exchanges will be up and running. Asked whether there were enough insurers participating in exchanges to provide businesses with choices, Brooks-LaSure said she was confident there would be.
Politicians get to grandstand plenty (and government officials frequently give evasive responses). What did the small business owners who testified before the committee have to say? The answer is that it depends—on whether they were invited by Democrat or Republican senators, but also on what type of business they run.
Nancy Clark, the owner of a nine-employee advertising agency in North Conway, N.H., said that her premiums have fallen since the ACA began to take effect. Jim Houser, who owns an auto repair shop in Portland, Ore., said health-care costs for his nine employees were equal to about 20 percent of payroll in 2009. Passing costs onto customers would make him less competitive, and asking employees to share costs would make it harder to retain skilled workers, so he paid for the increases. In 2011 and 2012—after provisions of the ACA began taking effect—his company's premiums declined, rolling "our health-care costs to what they were in 2007," he said.
As the owner of a larger business, Lawrence Katz said Obamacare creates a new dilemma. With 85 employees at his chain of six diners in Louisiana, Katz said the employer mandate will leave him with bad alternatives when it does go into effect in 2015: Pay a penalty he estimates will be $70,000 for failing to comply, or reduce staff and shuffle workers' hours to get fewer than 50 full-time employees. "I, the business owner, am forced to put 16 people out of work to save myself from the ACA," he said.
You can watch all of yesterday's hearing here. (The small business owner testimony begins around the 1:55:00 mark.)
Before it's here, it's on the Bloomberg Terminal.
LEARN MORE