SAC Capital Charged, and It Could Go Out of Business
By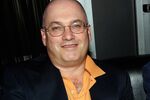 Today, Steven Cohen's hedge fund SAC Capital was indicted by a grand jury in New York, capping off a seven-year, multiagency investigation into illegal trading on Wall Street and ending months of speculation about the fate of the embattled hedge fund. While it appears to save Cohen from personal criminal liability, it may immediately put his company, which managed $15 billion at the beginning of this year and employs close to 1,000 people, out of business. SAC deals with every major firm on Wall Street, and all of them are surely rethinking their relationships with the fund right now. SAC is also a major source of trading commissions across Wall Street, the loss of which will hurt. The symbolic implications for SAC, and Wall Street more broadly, are huge. Throughout, Cohen and his firm have maintained that they did nothing wrong.
The indictment of a company is an unusual move, and this one comes after several years and massive resources spent trying to assemble a case against Cohen himself. It appears that, at some point, Manhattan U.S. Attorney Preet Bharara, or those in his office, decided that the $616 million SAC recently agreed to pay the SEC to settle civil insider trading allegations was not enough punishment or deterrent to what they saw as companywide illegal behavior. In addition to potentially causing SAC to close down, the primary remedy the criminal authorities are seeking now appears to be money—lots of it. The government is seeking forfeiture of "any and all assets" linked to illegal activity.
The indictment charges the corporate entities responsible for the fund with "criminal responsibility for insider trading offenses committed by numerous employees and made possible by institutional practices that encouraged the widespread solicitation and use of illegal inside information."
The indictment goes on to accuse the fund of seeking out and hiring portfolio managers and analysts with access to public company officials in a position to share nonpublic information, with rewarding them for recommending "high conviction" trading ideas to Cohen, and finally, with failing to employ effective compliance procedures. It mentions several former and current SAC employees by name, including Mathew Martoma, the former SAC portfolio manager charged with insider trading last November, and Michael Steinberg, a current SAC portfolio manager who has also been charged. (Both have pleaded not guilty.)
The indictment also introduces a name not seen before: Richard Lee, a former SAC portfolio manager in Chicago who pleaded guilty to the government's charge of conspiracy to commit securities fraud. The charge comes on the back of an administrative action filed last week by the Securities and Exchange Commission charging Cohen with failing adequately to supervise his employees, which seeks to bar him from managing investor money.
Before it's here, it's on the Bloomberg Terminal.
LEARN MORE