Do Business Incubators Pay? Ask Interns and Tax Collectors
by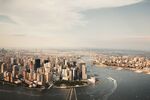 In 1980 there were 12 business incubators in the U.S., according to the National Business Incubation Association. As of last October, there were more than 1,250. Those programs come in assorted flavors, but most concentrate on providing office space and services to early-stage companies. Ninety-three percent of U.S. incubators are nonprofits focused on economic development, according to the NBIA. That differentiates them from startup accelerators, which typically seek to profit by investing in participating companies.
Helping to fuel the wide adoption of the incubator model are studies like this one published today by the Polytechnic Institute of New York University. In 2009, NYU-Poly launched two incubators with support from city and state governments—one for tech startups and one for cleantech firms. Last year the university added a third incubator in Brooklyn for digital media, mobile technology, and gaming companies.
Taken together, the three programs generated $251 million in economic activity since 2009, according to the report, which was conducted by Jill Kickul, director of an NYU program in social entrepreneurship. That includes $31 million in city, state, and federal tax revenue and more than $60 million in seed and venture capital funding. The three incubators have also created 900 jobs, a number the report estimated will top 2,500 by 2015.
Another achievement, says Micah Kotch, director of innovation and entrepreneurship at NYU-Poly, is that roughly 350 students have found internships at incubator companies: "If you think about what differentiates an experience in higher education during a time of new massive online open courses—the opportunity for kids to get their hands dirty could be one of those things."
Put that way, the programs sound like a success, even if few current or past companies in the programs are household names. (One notable exception, Maker's Row, has become a media darling by helping companies contract with U.S. manufacturers.)
Also important: The incubators have enrolled 102 companies since 2009, including 59 companies currently in the program. Out of the 43 companies who have left the incubators, 35 graduated to larger offices elsewhere in the city. That matters, because a common complaint about business incubators is that they're very good at keeping companies in business but less successful at helping them grow to the point where they no longer need support.
Before it's here, it's on the Bloomberg Terminal.
LEARN MORE