pursuits
Fast-Food Rivals Are Eating Panera's Breakfast
By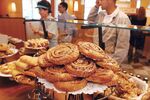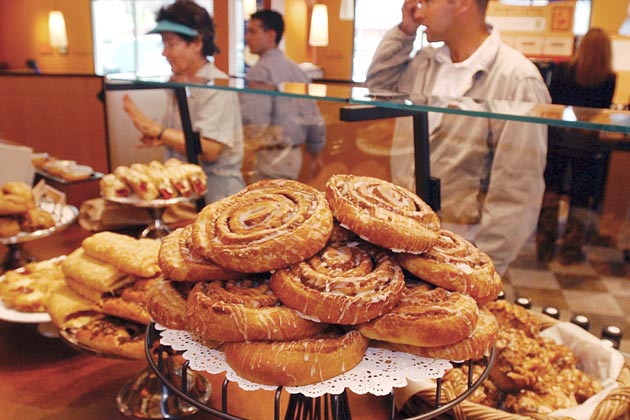 Perhaps the recent wave of fast-food breakfast promotions has distracted you from your regular Asiago cheese bagel at Panera Bread. You wouldn't be alone. Breakfast sales at the fast-casual chain have been flat this year, and morning transactions are down by low-single digits, the company reported today. Panera Chief Executive Ron Shaich described breakfast as "a drag" on same-store sales, which saw slowed growth in the last quarter.
Breakfast represents about 20 percent of Panera's sales, and the company has recently been shifting its focus and advertising efforts to lunch and dinner. People tend to eat those meals in groups, and that can mean more orders. The strategy has increased the number of entrées sold after 11 a.m. by about 3 percent every quarter over the past year and a half. Unfortunately, those gains came at the expense of breakfast. "Several competitors focused their advertising dollars intensely on the AM business," Shaich said during Wednesday's earnings call. "In addition, competitors have stepped up their game at breakfast."
This spring, for example, McDonald's launched the diet-friendlier Egg White Delight McMuffin and introduced in some locations a "McDonald's After Midnight" menu, which offered a selection of breakfast items from 12 a.m. to 4 a.m. Taco Bell launched a new breakfast menu last year and started testing a Waffle Taco this spring. Burger King added new specialty coffees this year, and nothing lures morning crowds like caffeine.
But no use crying over stale bagels. To reverse the trend, Panera plans to boost its marketing around breakfast and will advertise the egg, cheese, and ham Breakfast Power Sandwich in the third quarter. "We are allocating more resources, including marketing and our loyalty program, around the breakfast offerings," spokeswoman Linn Parish writes in an e-mail.
Even beyond a lackluster breakfast, Panera hasn't seen extraordinary results with recent product launches. The chain added a shrimp salad and shrimp roll, which lacked the allure of last year's strawberry salad, Cobb salad, and BLT promotions (to be fair, those were among Panera's most successful). Shrimp, Shaich explained, "was a very strong protein, but one that appealed to a narrower niche of customer."
Before it's here, it's on the Bloomberg Terminal.
LEARN MORE