Boeing's Bright Quarter Reveals Airlines Eager to Cut Spending on Fuel
By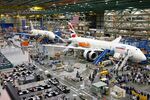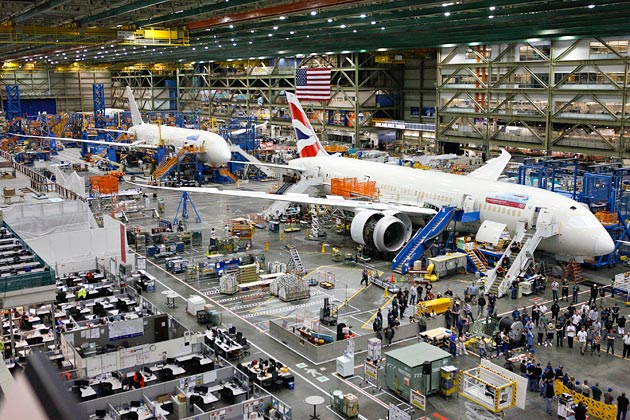 Given all the high-profile problems Boeing's 787 program has endured in recent years, it's easy to lose sight of a simple fact: New airplanes and engines moving into production this decade promise operating economics that can make an airline executive drool.
Boeing's robust earnings report this morning helps illustrate how new, fuel-efficient airplanes are driving sales. Jet fuel costs have been on a steady climb, up 42 percent from 2010 to 2012, and airlines are eager to cut back on costs. New planes are more fuel efficient than old ones—some, such as the 787, significantly so—and the company has sped up production on its 737, 777, and 787 lines to boost deliveries of those popular models, which, in turn will improve the company's cash flow. (The bulk of payment for a new airplane is due on delivery.) Through June 30, Boeing has delivered 19 more planes this year than it had in the same period of 2012. Overall, sales were $21.8 billion, 5 percent above analyst views, while income was $1.67 per share, easily topping the average $1.58 estimate, according to Bloomberg-compiled data. Boeing also raised its financial outlook for the year, helped by the surge in new airplane orders.
The story is similar across the Atlantic, where rival Airbus is flight testing its new A350 for a first delivery next year. The company has also collected 1,800 orders for its new medium-range A320neo, which is to be introduced into service in late 2015. Boeing claims that its competitor, the new 737 MAX, will be 13 percent more fuel efficient than any single-aisle airplane flying now. It lags the Airbus in orders with 1,500, and the first one is scheduled to be delivered in mid-2017.
Boeing has a backlog of about 4,800 airplanes, or about eight years' worth of production. Airbus is in a similar positions, with a backlog of more than 5,100 planes. Both cases are a testament to just how serious airlines have become about cutting their fuel bills.