Why Amazon Should Play Nice With Local Bookstores
by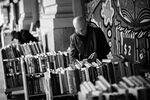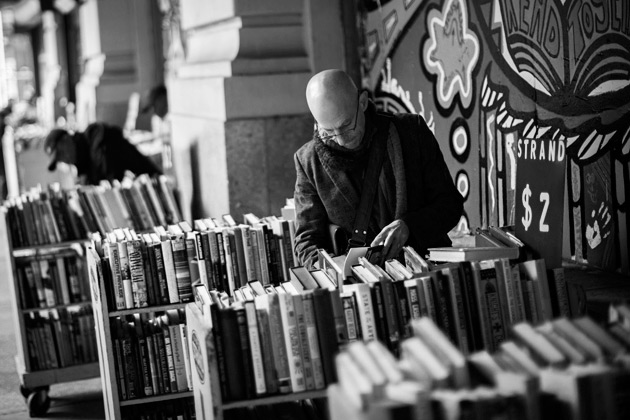 Online stores, recommendation sites like Goodreads (which Amazon bought in March), and other sites in the virtual marketplace for books can't produce the kind of sales driven by customers browsing physical books in a physical place. If too many brick-and-mortar shops are shuttered, the publishing industry will suffer, and Amazon's book business could be victimized by its own success. That's the thrust of a recent article on Salon.com titled "Here's How Amazon Self-Destructs." (Of course, the headline ignores the breadth of products Amazon sells, but for anyone who has labored to make a small business thrive while competing against behemoths, the story will resonate.)
To make his point, the article's writer, Evan Hughes, cites survey research by the Codex Group:
"… roughly 60 percent of book sales—print and digital—now occur online. But buyers first discover their books online only about 17 percent of the time. Internet booksellers specifically, including Amazon, account for just 6 percent of discoveries. Where do readers learn about the titles they end up adding to the cart on Amazon? In many cases, at bookstores."
The brick and mortar outlets that Amazon is imperiling play a huge role in driving book sales and fostering literary culture. Although beaten by the Internet in unit sales, physical stores outpace virtual ones by 3-to-1 in introducing books to buyers. Bookshelves sell books."
To give bookstores a better shot at surviving, Hughes urges Amazon to ease up on the amount it discounts its books, and encourages brick-and-mortar shoppers to eschew showrooming, the popular term for using a shop as a showroom to evaluate a product and then buy it online for less.
Hughes's argument is one of a handful of recent recommendations for how bookstores might improve their odds of keeping the lights on. Researchers who put chocolate scents into the air during a 10-day experiment at a general-interest bookstore in Belgium (Belgium!) reported sales increases and suggested other shops give it try, according to a recent article in Pacific Standard. Virginia Postrel, writing earlier this month in Bloomberg View, suggested retailers should embrace showrooming rather than fight it:
"Separate the discovery and atmospheric value of bookstores from the book-warehousing function. Make them smaller, with the inventory limited to curated examination copies—one copy per title. (Publishers should be willing to supply such copies free, just as they do for potential reviewers.) Charge for daily, monthly or annual memberships that entitle customers to hang out, browse the shelves, buy snacks and use the Wi-Fi. Give members an easy way to order books online, whether from a retail site or the publishers directly, without feeling guilty."
And how are independent bookstores faring these days? Better than you might think, according to a recent Portland Business Journal interview with the American Booksellers Association: Membership has grown to 1,632 companies, with 1,971 stores. "While the total is a far cry from the 5,000 stores counted by the trade group back in 1995, this year's store count represents a 19 percent increase from 2009."
Before it's here, it's on the Bloomberg Terminal.
LEARN MORE