Telefonica German Merger With KPN Tests Europe M&A Rules
Manuel Baigorri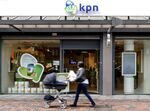 Telefonica SA and Royal KPN NV are laying down the biggest challenge in the telecommunications industry for European regulators by combining mobile-phone units in Germany, one of the region's most competitive markets.
Telefonica Deutschland Holding AG, controlled by Spain's largest phone company and owner of the O2 brand in Germany, agreed to buy E-Plus from KPN in a deal valuing the unit at 8.1 billion euros ($10.7 billion), the former Dutch phone monopoly said today. The two units had more than 43 million customers in total at the end of March and their owners abandoned talks a year ago to merge them.
Europe's carriers have become more emboldened to pursue deals as Neelie Kroes, the EU commissioner in charge of the digital agenda, pushes reform in favor of a single European telecommunications market. Vodafone Group Plc last month agreed to acquire Germany's biggest cable provider, Kabel Deutschland Holding AG, for $10 billion.
"Even as the European Union generally frowns upon in-market consolidation, they may now be more lenient toward this type of deals as its policy starts to change toward fostering pan-European network provision," said Ronald Klingebiel, a professor at Warwick Business School in the U.K. "Still, the deal will face high regulatory scrutiny both in Germany and at the EU level."
Greece, Austria
A combination of Germany's third- and fourth-largest wireless carriers will probably be referred to the European Commission, which last year sought to block Vodafone's attempt to merge with a rival in Greece and imposed concessions before allowing Hutchison Whampoa Ltd. to combine two of Austria's smaller operators.
EU Competition Commissioner Joaquin Almunia will have to treat the case on the facts of matter, Ryan Heath, a spokesman for Kroes, a former antitrust commissioner, said in an interview with Bloomberg Television today.
"We're keen to see more cross-border consolidation," he said.
Telefonica and KPN had retained a pre-agreement to combine O2 with E-Plus even after negotiations fell apart last year, people familiar with the matter said, asking not to be identified because the deliberations are private.
Slim's Stake
E-Plus was worth about 8.5 billion euros a year ago, according to Rabobank International estimates at the time. KPN said today it will receive 5 billion euros of cash and a 17.6 percent stake in Telefonica Deutschland as a payment.
KPN today reported second-quarter net income of 107 million euros as sales fell 7.6 percent to 2.91 billion euros. KPN said the proposed deal will generate cost savings and revenue additions of 5 billion euros to 5.5 billion euros, helping the carrier to resume dividend payments in 2015.
KPN, which counts Carlos Slim's America Movil SAB as one of its biggest shareholders, rose 3.7 percent to 1.87 euros at 11:32 a.m. in Amsterdam, extending yesterday's 13 percent gain. Telefonica, Europe's most indebted phone company led by Chief Executive Officer Cesar Alierta, added 2.4 percent to 10.30 euros in Madrid. Telefonica Deutschland fell 1.5 percent to 5.61 euros in Frankfurt, after gaining 6.8 percent yesterday.
Market Share
O2 and E-Plus compete with market leaders Deutsche Telekom AG and Vodafone. O2 and E-Plus's combined customer base at the end of March would leapfrog Vodafone's 32.4 million and Deutsche Telekom's 37 million, according to data compiled by Bloomberg Industries. Counting wireless-service revenue, E-Plus/O2 remained smaller than Vodafone and T-Mobile.
"A deal makes sense for both KPN and Telefonica because Vodafone and Deutsche Telekom have such a strong position in the country," said Emmanuel Carlier, a Brussels-based analyst at ING Groep NV. "This could save a lot of operational costs and capital expenditures as the market is only getting more competitive."
Last year, following downgrades by Standard & Poor's and Moody's Investors Service, Telefonica started selling assets, unwinding a decade-long acquisition spree by Alierta. The carrier divested half of its stake in China Unicom (Hong Kong) Ltd. and almost a quarter of Telefonica Deutschland in Europe's biggest initial public offering of 2012.
This year, the company has sold assets including $1.3 billion of treasury stock, a 40 percent stake in its Central American assets to raise $500 million, and its Irish phone unit to billionaire Li Ka-shing's Hutchison. Telefonica has a target to pare its net debt to less than 47 billion euros this year.
Setting Precedent
Both the European Commission and the German regulator would be interested in reviewing a potential merger of E-Plus and O2, a person familiar with the matter said last year. Germany's Federal Cartel Office won't in principle rule out a reduction in market participants, another person said at the time, when KPN and Telefonica were holding talks about a merger of the assets.
By pushing deals that would reduce the number of competitors, carriers are betting they can set precedents for more consolidation like what's happened in the U.S.
Deutsche Telekom completed a merger of its T-Mobile USA unit with MetroPCS Communications Inc. in May. Japan's SoftBank Corp. this month completed its $21.6 billion acquisition of a controlling stake in Sprint Nextel Corp.
The sale of Telefonica's O2 unit in Ireland to Hutchison's Three brand will cut the number of network operators in the country to three from four and create a carrier with a 34.9 percent share of the country's mobile-phone subscriptions, according to first-quarter data compiled by regulator ComReg.
Still, some European carriers are wary of antitrust hurdles. Telecom Italia SpA ended talks in recent weeks with Hutchison over a possible merger of their Italian mobile-phone assets, a lost chance to combined the country's biggest and No. 4 carriers.
Before it's here, it's on the Bloomberg Terminal.
LEARN MORE