Lonely Planet Blues: Consumer Nostalgia Is Not a Good Business
By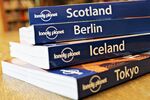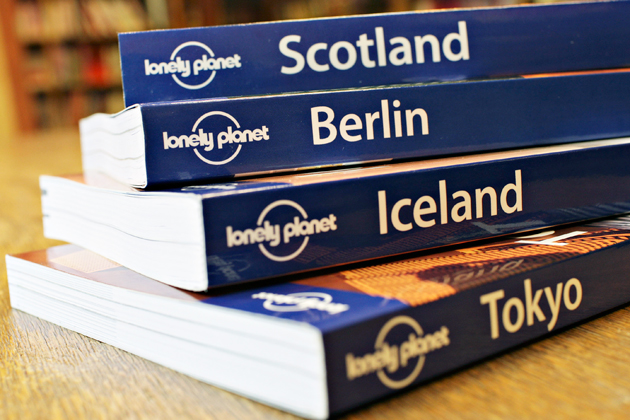 (July 23, 4:55 p.m.: Updates with comment from Lonely Planet.)
The news that Lonely Planet's new owner is laying off one-third of the staff—feared to be the beginning of the end of the travel imprint, although NC2 Media hasn't said that—triggered a predictable wave of nostalgia. Born in Australia in 1972, Lonely Planet offered travelers adventure and authenticity at a time when most mainstream travelers wanted neither. It found its devotees among backpackers, college students, and pretty much anyone who considered a little gastric distress a fair price to pay for the best mole in Oaxaca/dim sum in Guanzhou/injera in Addis Ababa.
This morning Lonely Planet partisans took to Twitter with tributes:
I took a quick inventory on our own bookshelf this morning, and we have no fewer than 10 Lonely Planet guidebooks. When I was 20, I took Thailand on my first solo international trip. For three months after college my girlfriend lugged China from Xinjiang to Taiwan. We bought Turkey in a fit of ambition and have yet to go. My colleague accurately if cynically describes this "bookshelf of blue spines" as representative of "a post-collegiate bougie rite of passage." It's true, in that they are specific to a particular time in our lives, less books than mementos.
Lonely Planet says there are no plans to make large scale cuts to its product offerings, but the fact remains that "things we used to buy" is a lousy business to be in. The BBC certainly found it so: It wrote down the value of Lonely Planet by £67 million ($103 million) and in the end lost almost £80 million on its £130 million investment before selling to NC2 earlier this year. Google bought Frommer's for $23 million, never published a book, and sold it back to its founder in April. Overall sales of travel books dropped 27 percent from 2010 to 2012.
Personally, it's been years since I bought a Lonely Planet. Most recently: We went to Taiwan and stayed with family (no guidebooks). We went to Italy with an iPad, a Fodor's, and some Rick Steves printouts. On our last international trip, to Germany, we relied on recommendations from friends and Internet research. Chowhound sent us to a fantastic restaurant or three. Metafilter gave us some tips for Berlin with a toddler. We used the maps on our phones, and we were just fine.
Every time a well-loved brand succumbs to the bottom line—well, it's fine to be sad about it, but it's rarely arbitrary. This never becomes clearer than when companies indulge popular nostalgia and resurrect a struggling brand. Polaroid film was revived by a group of artists. Netflix brought back Arrested Development and was immediately rewarded with middling reviews and a 6 percent drop in the shares, although the revived show has since garnered three Emmy nominations. Twinkies had a blockbuster return to the shelves, but it's hard to say if the consumer enthusiasm will persist once the renewed novelty wears off. (It's OK: They'll keep.)
It's surprisingly easy to forget that our collective tastes and habits change over time, and therefore even the brands we like must die miserable, necessary deaths. We ignore this unsentimental fact because familiarity is comforting; also because in this day and age, yesterday's images and products and slogans and fonts are revered for their ironic value. I could very easily go home and artfully frame my Lonely Planet book covers as an homage to my idealistic 20s. Would it be earnest? Would it be tongue in cheek? You'd never be sure, but I bet I could sell it on Etsy.
I don't want to live in a world without Twinkies either, but that's a far cry from actually wanting to eat them. So if Lonely Planet is dead, then long live Lonely Planet, and may it rest in peace.