business
Growing out of Business
Steve McKee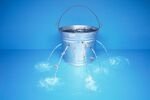 Each year the editors of 24/7 Wall St. publish a list of 10 brands they believe will disappear within the next 18 months. Although the list is not always spot on, its predictions are as shrewd as they are daring. Some of the names slated for demise before 2014 may surprise you: Barnes & Noble's Nook e-reader, Road & Track magazine, and Olympus, to name three.
How can brands that were once hot growth properties (not to mention media darlings) fall off the face of the earth? Obvious reasons include being outmaneuvered by competitors, getting hit unduly hard by economic events, or missing the boat on innovation, as research performed by my firm has shown. Less well known: cracks in corporate culture that come about as a byproduct of expansion. As an organization prospers, the team must expand along with it, and that's when the cracks begin to appear.
Culture is an interesting phenomenon in business. It's powerful—affecting hiring, retention, quality, and myriad other factors—but not something you control. It's organic but doesn't always grow in the direction you would hope. And while it's initially established by the people at the top, culture quickly takes on a life of its own.
Most growing companies miss the early warning signs of cultural demise. After all, they're on a roll—they've found a hot niche, crafted a cool image, cultivated inspired employees, and developed rabid fans. Whatever they're doing, it's working, and as a result they're generating buzz that adds to their momentum. That, believe it or not, is where the danger lies. Sooner or later, every brand that enjoys marketplace success will begin to experience tiny tears in its corporate culture.
At first they're almost unnoticeable. Quality begins to dip just a tad. New employees who think one or two degrees differently get brought on board. There's less time for each new staff member to acculturate. Informal apprenticeship gets replaced by formal training. Vision and mission start to give way to benchmarks and processes. Employee turnover increases. Customer loyalty abates. Before you know it, you wake up one day and the magic is gone.
It's not like companies go out of business at this point—most don't. They simply join the swollen ranks of the unremarkable. That's what Jay Chiat, founder of iconic ad agency Chiat Day, was referring to when he said, "How big do we have to get before we get bad?"
It's a question more companies should ask. Brands that focus exclusively on external threats ignore the internal dynamics that may represent the greatest danger to their long-term success. In a recent American Express (AXP) study of 529 Canadian small business owners, 71 percent said the customer experience they provide is the most important part of their overall brand strategy, and a majority said the actions of their employees are the main way they communicate their brand proposition. Fewer than half, however, believed their efforts were effective.
Nutritionists say the best way to have healthy skin is not by focusing on topical treatments but by ensuring your body gets proper nourishment. Or as one of my clients observed, "When we focus on improving employee engagement, we get terrific organizational results as well."
There are countless steps you can take to nourish your corporate culture (see "Don't Neglect Internal Branding"). Develop thorough recruiting standards to make sure you attract people who will enhance, rather than detract from, your culture. Invest in culture-strengthening communications—from internal videos meant for your team to social media posts that make a statement to the world. Identify and celebrate a handful of nonnegotiable policies or procedures that mark your brand as distinct. Don't be afraid to take a stand on things that are important to you. And be careful to avoid any internal perceptions of inconsistency (or worse, hypocrisy).
Such a prescription isn't meant to suggest that if, for example, Nook or Road & Track indeed goes the way of the dinosaur that it was an inside job. I'm not dismissing the relentless force of creative destruction, the challenge of an up-and-down economy, or the aggressive moves of competitors who may outmaneuver them. But every brand has to deal with external threats; those that have remained the strongest over the long term (Walt Disney, Starbucks, Harley-Davidson) pay keen attention to the health of their corporate cultures. There's even a book called The Southwest Airlines Way that explores how the nation's most consistently profitable airline's competitive advantage is its corporate culture.
Never take the internal dynamics of your organization for granted. Don't assume that what got you there will keep you there without constant nurturing. It may seem counterintuitive for a brand that wishes to be celebrated by those on the outside to focus so much attention on the inside. But as with everything else in life, the healthier you are, the more attractive you'll be.
Before it's here, it's on the Bloomberg Terminal.
LEARN MORE