A Yelp for Business Software Reviews
By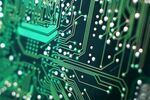 Technology companies that see Main Street as big business often start their pitch along these lines: "The average small business owner doesn't have time to deal with problem X. Here's how we can help solve it." By all accounts, small business owners are starved for time—which makes you wonder when they're supposed to sort through all those marketing dashboards, e-commerce platforms, accounting software, and other tech products purported to save them time or make them money.
It's not just Main Street that faces the problem of tech solution overload. When Vinay Bhagat was running Convio—which was acquired by Blackbaud for $325 million last year—the company often had a hard time deciding what business software to buy. "Sometimes we made poor product choices," he says. "You can do a Google search, or try your personal network, or you can trust a salesperson. Either way, it's incredibly hard to authenticate information."
To solve to that problem, Bhagat recently founded a new company, TrustRadius, to do for business software what websites such as Yelp, TripAdvisor, and Angie's List have done for restaurants, travel, and home repair. The idea is simple: Compile user reviews for 1,000 software products. The execution is a bit harder: Since the fate of a company—or at least, an employee's career—might depend on choosing the right software, reviews have to inspire a lot of confidence.
To keep software salesmen from inflating their own products or bashing competitors, Austin-based TrustRadius requires reviewers to connect their accounts to a LinkedIn page and has a human read all reviews to gauge potential bias. Perhaps more important, it asks reviewers to answer a series of questions (sometimes as many as 40) that give context to their experience. That structured approach produces more nuanced reviews, Bhagat says.
The warm-blooded editor, meanwhile, may be a temporary solution. TrustRadius launched its website for the public in May and has about 1,000 members. The company announced $5 million in venture capital investment last week, and as it grows, it will need to develop new ways to vet reviews. It will also need to make money, without undermining efforts to provide unbiased reports. One plan is to license content to software companies, allowing sales staff to use TrustRadius reviews to tout their products. Another idea is to charge users for premium memberships.
That leaves one question unanswered, of course. What small business owner has time to write software reviews?