For One Job in Iowa, Really Good-Looking People Need Not Apply
By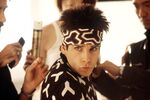 Update, 1:30 p.m.: Updates with comment from Knight's attorney
APPLICANTS WANTED: Local health-care professional seeking an enthusiastic, experienced, and competent assistant who is a detail-oriented self-starter and a real team player. She must be—and this is important—physically undesirable. This is not negotiable. Predecessor was terminated for being too attractive.
There's no way a scenario like that could exist in real life, right? It's too far-fetched, like something from an episode of Mad Men. (Remember Miss Blankenship?) While the above job ad may be fake, Iowa's Supreme Court issued an opinion last week that Fort Dodge dentist James Knight had the right to fire long-time assistant Melissa Nelson because "he feared he would try to have an affair with her down the road if he did not fire her." (The court had already issued an opinion in December but withdrew it for reconsideration.) The final ruling upheld that a worker "may be lawfully terminated simply because the boss views the employee as an irresistible attraction," even if the employee did not engage in flirtatious conduct.
According to the judge, Nelson's termination on superficial grounds didn't qualify as sex discrimination—which, for the record, is illegal in Iowa—because Knight's decision was based on his feeling towards an individual, not a specific gender.
But what actually happened in this dentist office-cum-Temptation Island? Near the end of their 10-plus years working together, Knight made comments to Nelson of a sexual nature. He would tell her that her clothes were distracting and that "if she saw his pants bulging, she would know her clothing was too revealing," the opinion states. Still, Nelson said she loved her job and the two maintained a personal relationship and texted each other about matters unrelated to work. Knight's wife, who discovered the texts, became suspicious and insisted that her husband fire Nelson because "she was a big threat to our marriage." Their pastor agreed that this was the right decision. So Knight fired Nelson in 2010. She sued him for sex discrimination later that year (but did not accuse him of sexual harassment). Knight replaced her with a female, presumably less attractive. (In fact, all of his dental assistants have been women.)
Todd Pettys, associate dean for faculty at the University of Iowa College of Law, told Bloomberg BNA that Iowa's employment-at-will doctrine allows employers to fire workers for any reason, with some exceptions, such as gender. Again, the court found that Nelson was not fired because she was a woman but because of the relationship she had developed with Knight.
Knight's attorney Stuart Cochrane said that the court applied existing precedent in making its findings and said no facts supported Nelson's claim of sex discrimination, reported Bloomberg BNA. Cochrane writes in an email that Knight fired Nelson because his wife felt threatened. "Plaintiff had ZERO evidence of discrimination and thus the court threw her out of court without even so much as a trial. That is how the law works. No evidence, no trial." He adds, "This case was always frivolous. It should not have been filed."
Research has shown that attractive people have an advantage in the workplace. Now bosses who hire people based on looks can fire them for it, too. If this is any consolation, it's probably marginally better for your ego than being fired for being ugly, even if it's all absurdly unfair.
Before it's here, it's on the Bloomberg Terminal.
LEARN MORE