Beyond Spicoli: Vans Catch on Across Europe, Asia
by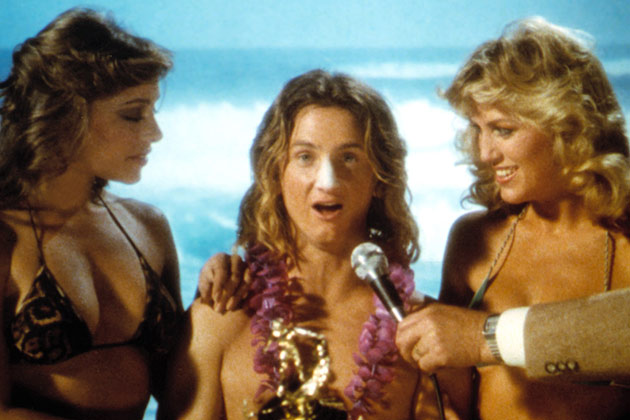 The choice for Vans, the storied sneaker brand, is no longer skate or die. The waffle-soled shoes made by VF Corp. have become hot items in Asia and even picked up steam in Europe's grim retail economy.
Vans sales surged 15 percent in the recent quarter, the apparel giant reported Friday, with sales improving 20 percent or more across Europe and Asia from a year earlier. The sneaker brand helped VF post a 4 percent increase in quarterly revenue and a 16 percent jump in profit.
Vans have changed little in their almost half-century history, and the brand remains affiliated with board sports (even buying a title sponsorship to this year's U.S. Open of Surfing). The slip-on, checkerboard canvas model, once a radical fashion, has become a fashion "classic" over time. So how does a seemingly retro brand make such a big jump? VF, which bought Vans in 2004 for about $400 million, has made a concerted play for pop culture. That has meant steering the sneaker from Spicoli–Sean Penn's Fast Times at Ridgemont High burnout character–to pop star Taylor Swift. Think Kanye, not Kelly Slater.
On the earnings call, executives touted the success of the House of Vans concert series, particularly in China. An initiative launched after taking over the shoes involved a Web portal to let fashion designers customize the shoes. More recently, VF has been encouraging celebrities like Kristen Stewart and Lauren Conrad to build and bedazzle their own kicks and splash them across Facebook.
It helps that Puma, which always angled for the "lifestyle" market a little more heavily than sportier rivals, is slipping. Its first-quarter profit fell 32 percent, and it predicted a 5 percent drop in sales for the full year. Perhaps it's no coincidence that Puma's new creative director, hired last week, formerly held the same post at O'Neill, a surf brand.
Not everything, however, is rosy at VF: Timberland, a brand it bought for $2 billion in 2011, continues to struggle as revenue for the boot line slumped 3 percent in the recent quarter. Karl Heinz Salzburger, head of VF's international business, said much of that decline was tied to Southern Europe, where Timberland does much of its business. "It's hard to sell anything there at the moment," he explained.
Maybe Salzburger should try making some big boots in checkerboard canvas.
Before it's here, it's on the Bloomberg Terminal.
LEARN MORE