UC Regents Freeze Tuition for MBAs
Louis Lavelle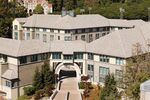 Graduate business students in the University of California system have dodged a tuition hike, at least for a year.
Back in November, outgoing UC President Mark Yudof proposed increases to the supplemental tuition fees charged to thousands of students in 29 graduate professional degree programs, including business programs. Most were less than 10 percent. The proposed increase for MBA students at UC Berkeley's Haas School of Business—who now pay supplemental tuition of $38,548—was $3,256.
Yudof dramatically pared that proposal, which won the regents' approval July 17. Supplemental tuition levels at four new professional programs and four underfunded nursing programs were approved. The tuition hikes, affecting 800 nursing students systemwide, raised fees by $618 a year, or 8 percent, to $8,358, according to the UCLA student newspaper, The Daily Bruin. The plan doesn't call for increases at any other of the system's graduate professional degree programs.
Yudof revisited the increases at the request of Governor Jerry Brown, who said the original proposal was unseemly, coming just days after voters approved hikes in sales and income taxes as part of Proposition 30. Still, Dianne Klein, a spokesperson for the UC system, says the programs need additional revenue to maintain quality.
"It's really a balancing act," she says. "You want to have a top-notch program in order to attract the best graduate students. But you also don't want to price yourself out of the market, or alienate the people who make decisions about state funding for the University of California."
Yudof concluded that most of the programs can get by for one year at existing fee levels, Klein says. "This is not a long-term, sustainable proposition, but it is one we think we can do for a year."
Join the discussion on the Bloomberg Businessweek Business School Forum, visit us on Facebook, and follow @BWbschools on Twitter.
Before it's here, it's on the Bloomberg Terminal.
LEARN MORE