business
Do U.S. Business Majors Have a Case of Ambition Deficit Disorder?
Francesca Di Meglio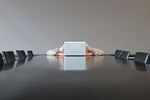 Quick: How many business majors in the U.S. do you think have as their No. 1 career priority work-life balance? Twenty percent? Forty percent? Try 61 percent. This according to a survey of 21,000 business majors by Universum, the New York branding outfit.
Less important than work-life balance to the millennial generation are the kinds of priorities that propelled previous generations up the career ladder. Millennials rank job security and stability second, being competitively challenged third, and being a leader or manager of people fourth among their professional goals.
In this, business majors are not much different from those in other academic disciplines, which range from 58 percent with work-life balance as the No. 1 priority for information technology to 66 percent for the natural sciences. But in Asia, business majors have considerably more drive. Only 41 percent of Chinese and 37 percent of Japanese undergrads list work-life balance as a top priority.
That has some people worried. "For U.S. companies to remain strong and vibrant, they need a dedicated, committed and innovative workforce driven by strong leaders," says Melissa Murray Bailey, president of Universum–Americas. "It will be interesting to see how this changes American business as we know it."
The Universum data may trouble some, but don't call this generation lazy, says Dan Black, director of recruiting for the Americas at Ernst & Young. He cites their ability to multitask and get involved in the community as examples of a strong work ethic. "Lazy is one of the last words I'd use to describe the millennials."
Black points out that work-life balance is a priority for older employees from Generation X and the Baby Boom as well. A 2007 survey of 5,500 people commissioned by Ernst & Young revealed that 67 percent of all respondents ranked flexibility at work as a top benefit in an employer. "Who doesn't want work-life balance if they can have it?" asks Black.
Alec Levenson, a research scientist at the Center for Effective Organizations at the USC Marshall School of Business, says millennials suffering from work-life imbalance have a tendency to disengage at work, or quit, unlike earlier generations, who were more likely to suck it up. But that may change as they get older, he says, noting that high unemployment and massive student debt loads have a way of turning work-life idealists into pragmatists.
"There will always be those extremely driven to go for the brass ring and do whatever it takes to get it," says Levenson. "And there will always be people who say, 'I don't need that.'"
Join the discussion on the Bloomberg Businessweek Business School Forum, visit us on Facebook, and follow @BWbschools on Twitter.
(
Corrects location of Universum's U.S. headquarters.
)
Before it's here, it's on the Bloomberg Terminal.
LEARN MORE