Want to Smell 'Honey Boo Boo?' Well, You Actually Can
By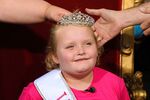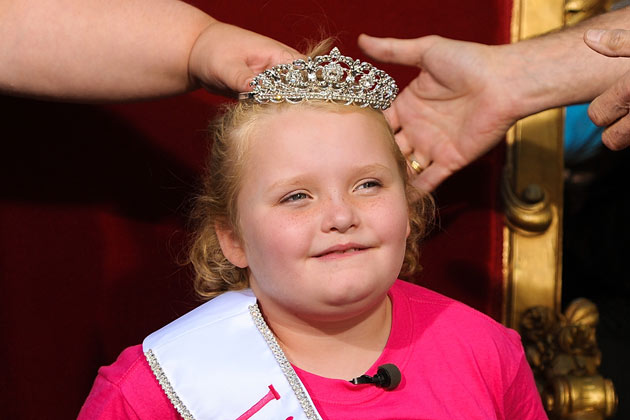 Have you ever thought to yourself, "Gosh, I really wish I knew what reality-TV star Honey Boo Boo and her family smelled like?" Have you ever wondered what a warm bottle of Go-Go Juice smells like in the hot Georgia sun? What about road kill simmering on the stove? Or maybe one of Mama June's infamous farts? Well, if you answered yes to any of those, do I have some news for you.
When season two of Here Comes Honey Boo Boo premieres tonight on TLC, some audiences will be treated to a line of scratch-and-sniff cards, available in select issues of People and Us Weekly, that will provide olfactory access to characters and scenes on the show. According to TLC, it works like this: When the show flashes numbers onscreen during the episode, viewers will be instructed to smell a correspondingly numbered card. And believe it or not, it's actually supposed to work. "It's hard to identify an unknown smell without cues," says smell scientist Avery Gilbert, author of What the Nose Knows, "and most scratch-and-sniff cards have a soapy smell of cheaply made scents, which can make it hard to tell what they are." But if you scratch the right one during the right scene, he says, you'll feel like you're experiencing a fart.
Believe it or not, Honey Boo Boo isn't the first viewer experience to experiment with scents. William Castle's 1960s film Scent of Mystery pioneered what people generally call Smell-O-Vision, where fragrances were piped into movie theaters during a screening. Of course, it never caught on. In 1981, John Waters tried scratch-and-sniff cards for his movie Polyester. Waters' cards smelled like everything from pizza to poop. "It's funny, people knew exactly what they were about to smell when they scratched the feces card but went ahead and did it anyway," laughs Gilbert.
Grossness aside, it'll be interesting to see if Honey Boo Boo's family has changed because of the fame and money heaped on them after the first season. Here Comes Honey Boo Boo averaged an audience of 2.2 million during its first season (which, for the record, was about 1 million more than Sharknado) and has quickly turned into one of TLC's top-rated shows. The family now makes between $20,000 and $50,000 per episode, which puts them in a very different economic bracket than the one TLC's producers originally found them in. (At the very least, they can probably afford to make spaghetti with marinara sauce instead of ketchup.)
And for all those upset Honey Boo Boo fans who must soldier through tonight's show odor-free, there's hope for the future. In 2011, Samsung and the University of California at San Diego announced they'd teamed up to create a machine that could digitally release 10,000 different smells, with the idea that they could be programmed to correspond to certain TV shows. But that's the last we heard of the project; television's smelly future has yet to materialize.