How Does the IRS Select Small Businesses to Audit?
by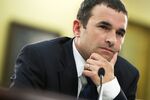 Back in May, when outrage over the U.S. Internal Revenue Service practice of targeting conservative groups was at its highest point, House Small Business Committee chair Sam Graves (R-Mo.) penned a letter (PDF) to the IRS asking: "What criteria [have] been used to select small businesses for audits?" Today, IRS Acting Commissioner Daniel Werfel will appear before Graves' committee to help answer that question.
What will he say? Werfel's prepared remarks suggest the same tight-lipped approach the agency generally takes towards describing its enforcement program: Tax returns are run through a computer program and scored for compliance risk, and filers deemed most likely to have run afoul are selected for audits.
Still, there's reason to think that small business owners might glean insights from Werfel's testimony, which will be live-streamed at 1 p.m. When Graves wrote to the IRS in May, he was picking a political fight, tying his query to an abandoned Obama administration initiative from 2011 to require small businesses vying for federal contracts to disclose political contributions.
That may mean that Graves and his fellow Republicans are planning to push Werfel beyond boilerplate answers. If they are, a report by the National Taxpayer Advocate (PDF) may also give committee members ammunition. In addition to finding that construction contractors and real estate rental agents were more likely tax cheats, the study indicates that taxpayers with low compliance estimates were more likely to mistrust the federal government.
Before it's here, it's on the Bloomberg Terminal.
LEARN MORE