Bucking a Trend, Wharton MBA Applications Plunge
Louis Lavelle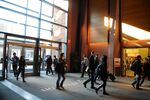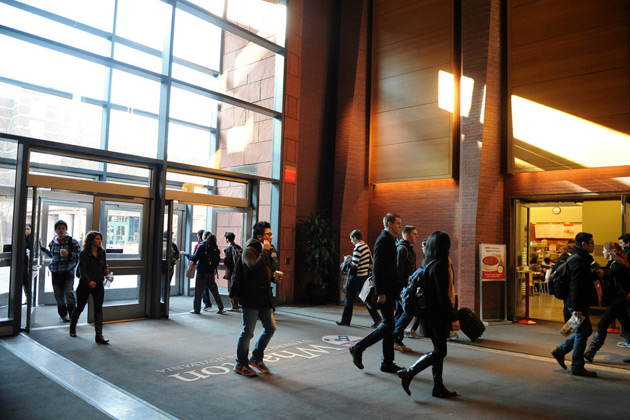 MBA applications at the Wharton School fell nearly 6 percent this year, even as rival schools reported large gains.
Wharton's director of admissions and financial aid, Ankur Kumar, said one reason for the drop in application may have been Wharton's new "team-based" admissions interviews—applicants meet in small groups to work as a team and solve a real-world business problem while the admissions team reviews their performance. Kumar said the focus on teamwork may have caused some applicants to decide that Wharton isn't the school for them. "I think applicants were just self-selecting," Kumar said.
Wharton reported receiving 6,036 applications for the Class of 2015, which starts in the fall, down from 6,408 for the previous class. Even so, the school enrolled a class of 855 students, up from 837 last year, with an average GMAT score of 725, seven points higher than last year.
The decline in applications at Wharton comes as other top 10 full-time MBA programs report significant increases, including a 12 percent rise at Cornell's Johnson Graduate School of Management, 11 percent at Virginia's Darden School of Business, and 10 percent at Chicago's Booth School of Business. Smaller increases were reported at Northwestern's Kellogg School of Management, Michigan's Ross School of Business, and Harvard Business School.
The new Wharton class is 42 percent female—no change from last year and on par or higher than other top schools—and 35 percent international. More students, 44 percent, are coming to Wharton this year with undergraduate degrees in the humanities, social sciences, and economics than any other disciplines, with only 28 percent holding business degrees.
Twenty percent of the incoming class comes from careers in consulting, with 12 percent apiece coming from private equity/venture capital and investment banking. The mix of industries is roughly the same as it was last year.
Join the discussion on the Bloomberg Businessweek Business School Forum, visit us on Facebook, and follow @BWbschools on Twitter.
Before it's here, it's on the Bloomberg Terminal.
LEARN MORE