business
Tuck Breaks Alumni Giving Record, Raising $6.3 Million
Elizabeth Rowe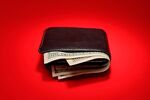 Dartmouth College's Tuck School of Business has shattered its record for alumni giving by amassing gifts reported to total $6.3 million. In addition to breaking the old record of $5.9 million set in 2008, fiscal 2013 was the third consecutive year that more than 70 percent of alumni pitched in.
How does Tuck manage to do get such high participation year after year, when other top 20 schools report participation rates ranging from 9 percent to 42 percent? "I think the No. 1 difference is the institutional culture," says John Torget, head of Tuck Annual Giving.
Torget says prospective students pick Tuck in large part because of how strong the alumni network is and because alumni care so much about the institution. "Prospective students are programmed to think about it when they get here," he says.
Another factor is the school's big network of alumni volunteers. According to Torget, more than 500 of the roughly 9,000 living alumni volunteer time to support annual giving. Elizabeth Jackson, who graduated from Tuck in 2004, says that breaking 70 percent is the result of having "the right organizational structure in place." Jackson says one or two people per graduating class manage teams of volunteers that each reach out to small groups of classmates. "It enables each of your classmates to get a call from someone they know."
Tuck Dean Paul Danos says consistency is the key to securing gifts for the school. When graduates believe the school is trying to do the best it can, they want to give. "We just try to make sure that for everyone we enroll, we give them the best education and experience we possibly can."
Join the discussion on the Bloomberg Businessweek Business School Forum, visit us on Facebook, and follow @BWbschools on Twitter.
Before it's here, it's on the Bloomberg Terminal.
LEARN MORE