Morgan Stanley Deserves Repayment by Skowron, Court Rules
David Voreacos and Patricia Hurtado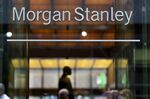 Morgan Stanley is entitled to $10.2 million in restitution from Joseph "Chip" Skowron, a former hedge fund manager serving a five-year prison term for insider trading, a U.S. appeals court ruled.
Skowron, 44, asked the U.S. Court of Appeals in Manhattan to overturn a restitution order imposed by a judge after he pleaded guilty to conspiring to commit securities fraud and obstruct justice. U.S. District Judge Denise Cote said Skowron owed the New York-based bank 20 percent of his salary from 2007 to 2010, or $6.4 million, and $3.8 million in legal fees.
The appellate court today upheld Cote's ruling that the compensation is bank property because Skowron "manifestly failed to provide the honest services for which Morgan Stanley compensated him." Skowron was a manager at Morgan Stanley's FrontPoint Partners LLC until he was charged in April 2011 with using inside information to avoid $30 million in losses.
"Skowron deprived Morgan Stanley of his honest services by participating in a bribery scheme to obtain inside information" about the progression of medical clinical trials, a three-judge appellate panel wrote in the opinion.
The bank also deserves payment of its legal fees stemming from a U.S. Securities and Exchange Commission investigation, according to the panel. Morgan Stanley paid $33 million to settle with the SEC over Skowron's illegal trades.
Trading Losses
Skowron in August 2011 admitted to helping FrontPoint avoid more than $30 million in trading losses on Human Genome Sciences Inc., a Rockville, Maryland, pharmaceutical firm that was acquired by GlaxoSmithKline Plc.
Skowron admitted he got secret tips from a French physician, Yves Benhamou, who helped oversee a clinical trial of a Human Genome hepatitis drug, Albuferon. After Benhamou told Skowron about disappointing results in the drug trial, Skowron sold Human Genome shares in FrontPoint's funds.
Cote in March 2012 denied the New York-based bank's request for repayment of the $33 million it paid to settle claims by the SEC. The amount represented the disgorgement of the losses the FrontPoint unit avoided as a result of Skowron's insider trading, Cote said in her ruling.
She said reimbursing Morgan Stanley the funds it sought would "undermine" the deterrent value of the remedial action, concluding that it wasn't entitled by law to retain the losses avoided by FrontPoint because they represented "ill-gotten gains."
'Very Disappointed'
"We're very disappointed with the decision," Skowron's attorney, Josh Epstein, a partner at SorinRand LLP in New York, said in a phone interview. "It sets a very troubling precedent because anyone who enters into a guilty plea will now have their compensation subjected to forfeiture through a truncated summary process."
Skowron, a Yale and Harvard-trained doctor who quit medicine for Wall Street, is serving his term at McKean Federal Correction Institution in northwestern Pennsylvania, according to the Federal Bureau of Prisons website.
"We are very, very pleased with the outcome," Morgan Stanley's attorney Kevin Marino said in a phone interview.
At his sentencing in 2011, Cote ordered Skowron to forfeit $5 million. She also required him to pay restitution of $5.9 million to five investors that bought FrontPoint's Human Genome stock in block trades just before the clinical-trial results were announced in January 2008. Deutsche Bank AG and Galleon Group LLC were among the funds.
Net Worth
When he was sentenced, Skowron had a net worth of $22 million.
On Oct. 31, Morgan Stanley sued Skowron, seeking recovery of the $33 million Cote said it wasn't entitled to, as well as the entire $32 million it paid Skowron from 2007 to 2010.
The bank called Skowron a "faithless servant" who lied repeatedly to continue being paid by the bank and to avoid the blow to his reputation that a loss on Human Genome would have caused. The bank said that it was "defrauded" by Skowron's denials of wrongdoing for "nearly three years."
Skowron has asked U.S. District Judge Shira Scheindlin, who's presiding over Morgan Stanley's suit, to dismiss that claim as well as a claim for breach of fiduciary duty. Epstein said in a memo to the court that at the time the SEC investigation began in February 2008 that Morgan Stanley "was already aware of facts raising a strong possibility that Skowron was lying" about his denials of wrongdoing.
'Failed Attempt'
"Undaunted (and unashamed) by its failed attempt to recoup illegal gains, Morgan Stanley came to this court to try again," said Epstein, who argued that Morgan Stanley, after a cursory investigation, could have determined Skowron had a personal relationship with people who had access to inside information.
"Morgan Stanley clearly has the means, and the motivation, to pursue Skowron on multiple fronts," Epstein said. "But neither its size nor its punitive intent gives it the right to assert meritless claims."
The District Court case is U.S. v. Skowron, 1:11-cr-00699, U.S. District Court, Southern District of New York Manhattan). The appeal is U.S. v. Skowron, 12-1284, U.S. Court of Appeals for the Second Circuit (Manhattan). Morgan Stanley's suit is Morgan Stanley v. Skowron, 12-cv-8016, U.S. District Court, Southern District of New York (Manhattan).
Before it's here, it's on the Bloomberg Terminal.
LEARN MORE