A Pillar of Obamacare's Cost-Saving Effort Falls Short
By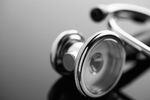 It's no secret that the Obama administration's effort to roll out health-insurance exchanges in every state is turning out to be more challenging than expected. Its campaign to lower health costs isn't faring any better. On Tuesday, the Centers for Medicare and Medicare Services announced middling first-year results for the administration's highest profile cost-control effort: the Pioneer Accountable Care Organization Model.
Obamacare supporters have long promised that Accountable Care Organizations—groups of hospitals and doctors that tend to large flocks of Medicare patients, with an eye toward keeping them out of the hospital—would be integral to bringing down the nation's health-care costs. ACOs are supposed to come up with innovative ways of keeping patients in better shape by focusing on preventive measures while saving money in the process. Under the plan, the ACOs themselves are to be rewarded with the share of the savings they generate.
Thirty-two health care provider groups signed up for the pioneer program intended to promote the new model, but the Centers for Medicare and Medicare Services said Tuesday that only 13 of them generated enough savings to qualify for a cut. Two participants actually lost money instead.
The news wasn't all bad. The pioneers produced better-than-average results on cholesterol control for diabetes patients. "Overall, we are very excited about the results," Patrick Conway, chief medical officer for the Centers for Medicare and Medicare Services, told the Wall Street Journal. But a significant percentage of the pioneers weren't so thrilled, and nine are slated to exit the program.
It's much too soon to call the pioneer program a failure. It's also premature to say the ACO model is one that will save vast amounts sums of money. That hasn't stopped some of the law's staunchest supporters, who might want to temper their rhetoric after Tuesday's report.
Before it's here, it's on the Bloomberg Terminal.
LEARN MORE