Thunderbird: A Case Study for B-School Managers
by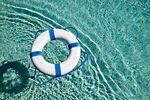 A guest post from Matt Symonds, chief editor of MBA50.com, a website dedicated to the world's outstanding business schools. He is also director of Fortuna Admissions and co-author of ABC of Getting the MBA Admissions Edge.
The furor that surrounds the proposed partnership between the Thunderbird School of Global Management and for-profit education company Laureate Education will no doubt provide ample case study material for future MBA students, as well as sober lessons in management for business schools themselves.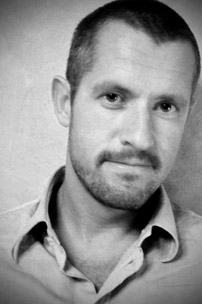 The deal provides a much-needed fiscal lifeline for Thunderbird, a 67-year-old Glendale (Ariz.) business school. With falling demand for the school's flagship two-year MBA, a dwindling endowment that is dwarfed by rivals, and debts of $24.5 million, the school said it needed to take drastic steps to stay afloat. Thunderbird will receive up to $52 million from a sale-leaseback of its campus, with Laureate forking over an additional $13 million to create new online and undergraduate programs and open sites in Europe and Latin America. Administrators at Thunderbird claim that the partnership should yield an operating profit of $100 million for the school over the next decade.
But the deal prompted nearly 2,000 alumni to sign a petition that says the deal is shortsighted and will cause irreparable harm to the Thunderbird brand. At least two board members have resigned in protest, including one of the school's biggest donors, Merle Hinrich, who describes the deal as "the end of Thunderbird as we know it." And the Shanghai alumni group has even called for the school to be closed completely.
While it might seem unusual for a business school to struggle with its own finances, Thunderbird's plight will trigger alarm bells throughout the industry at a time when applications to midtier business schools have been weakened by the prolonged recession, endowments and alumni contributions are under pressure, and schools face the disruptive threat of online learning.
Thunderbird's story speaks to the challenge of developing, but above all protecting, a particular specialization or point of differentiation. Thunderbird was a pioneer in focusing on international business and devotes considerable resources to languages and overseas immersion programs. But teaching international business is now common currency among a growing number of leading U.S. schools and is a cornerstone for MBA programs in Europe and the rest of the world.
Schools like Thunderbird without the support of a parent university need to adapt to market conditions and offer a range of courses to mitigate the dependency on any one program. The school has already introduced a new one-year MBA curriculum—a move that many other U.S. programs may consider, given the diminishing return on investment of a two-year program. And like their European counterparts, we can expect to see U.S. schools offering a wider portfolio of "preexperience" masters programs—designed for new college grads with little or no work experience—as well as courses delivered online for both undergraduates and executives. The deal with Laureate promises both.
Among the other lessons to be learned are issues of message and brand management. Alumni seem deeply concerned about the school's choice of partner and the potential dilution of their brand. They note that Thunderbird's brand is already extremely fragile, with a precipitous fall in the rankings in recent years and disappointing job placement statistics. But while I understand their concerns, given the allegations of questionable practices among certain for-profit education providers, much depends on how the two parties manage this new partnership. With greater resources, improved facilities, and more investment in career services, Thunderbird can potentially reverse the decline of recent years.
Dealing with a $4 billion for-profit education giant won't be easy, but if Thunderbird and many other business schools are going to make it through the next 67 years, they will have to adapt to survive.
Join the discussion on the Bloomberg Businessweek Business School Forum, visit us on Facebook, and follow @BWbschools on Twitter.
Before it's here, it's on the Bloomberg Terminal.
LEARN MORE