RBC, BofA Could Earn $95 Million on Shoppers Sale
Doug Alexander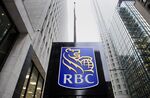 Royal Bank of Canada and Bank of America Corp. may share as much as $95 million in fees for advising on Loblaw Cos.' C$12.4 billion ($11.9 billion) takeover of Shoppers Drug Mart Corp., according to Freeman & Co.
Royal Bank's RBC Capital Markets investment-banking unit may get $38 million to $50 million for advising Shoppers Drug Mart, according to Lam Nguyen, a director at Freeman, which advises the financial industry on mergers. Bank of America's Merrill Lynch stands to earn $32 million to $45 million for advising Loblaw, Canada's biggest grocery store chain.
Loblaw's purchase of Toronto-based Shoppers Drug Mart would be the world's second-largest retail food acquisition in the past decade, according to data compiled by Bloomberg. In 2006, Supervalu Inc., CVS Corp. and a group of investment firms including Cerberus Capital Management LP bought grocery chain Albertson's Inc. for $15.9 billion and split it into three parts.
The acquisition by Brampton, Ontario-based Loblaw is more than double the amount of last month's agreement by Empire Co.'s Sobeys Inc. to buy the Canadian stores of Safeway Inc. for about C$5.8 billion.
The Loblaw deal propels Bank of America to the No. 1 rank for advising companies on Canadian takeovers this year with 13 deals valued at $19.7 billion, according to the data compiled by Bloomberg. RBC Capital Markets is second, with 30 takeovers valued at $18.6 billion.
Gillian McArdle, an RBC Capital Markets spokeswoman, declined to comment on the deal, while Bank of America's John Yiannacopoulos didn't immediately return a call seeking comment.
Freeman, based in New York, uses its own model to estimate bank fees based on deal size, industry and nature of the transaction.
Before it's here, it's on the Bloomberg Terminal.
LEARN MORE