Please, Enough Hand-Wringing About Rates
by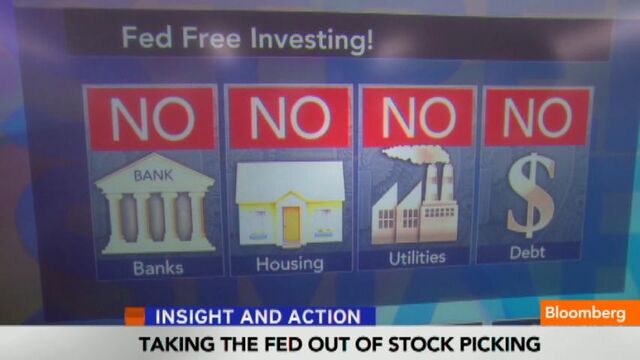 We've endured debate ad nauseam over potential strategy changes at the Fed, and since we now know "status quo" does mean the status quo, we're getting back to business.


Essentially, we're going rate-free, focusing on companies which operate outside the Fed's immediate sphere of influence. We're freeing ourselves of rate-sensitive sectors like banks, REITs, housing and utilities. We're even omitting net borrowers (companies whose long-term debt exceeds cash). The bottom line is we're looking for companies that can grow their businesses regardless of whether the Fed tapers, twists, or tugs on rates.

That chops away three quarters of the stocks in the S&P 500. We further narrowed the group to companies with earnings growth of at least 20 percent. We shared eight names on air:

Okay, blog readers, here are a few more: Alexion Pharmaceuticals Inc. (ALXN), Abercrombie & Fitch Co. (ANF), CareFusion Corp. (CFN), H&R Block Inc. (HRB), Monsanto Co. (MON), Motorola Solutions Inc. (MSI), Qualcomm Inc. (QCOM), Regeneron Pharmaceuticals Inc. (REGN), Ross Stores Inc. (ROST), Soda Nikka Co. (SDNK), TJX Cos (TJX), Urban Outfitters Inc. (URBN).
Since this group is up almost 29 percent this year, nearly double the S&P 500, we figure we're onto something. So we include some additional notable companies which narrowly missed our first cut (note how many are consumer related): Bed Bath & Beyond Inc. (BBBY), Cerner Corp. (CERN), Celgene Corp. (CELG), Costco Wholesale Corp. (COST), eBay Inc. (EBAY), Estee Lauder Cos (EL), Google Inc. (GOOG), Robert Half International Inc. (RHI), VeriSign Inc. (VRSN).
Before it's here, it's on the Bloomberg Terminal.
LEARN MORE