How to Classify Student Workers in Your Small Business
By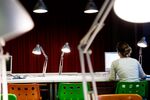 Q: Our business is hiring some college students for the summer. How do we treat them for tax purposes?
A: Different rules apply depending on how you are using the students in your business. For instance, the U.S. Department of Labor has issued guidelines that govern the use of unpaid interns in for-profit companies.
Unless you are bringing on students more for their benefit than your company's, however, you should be cautious about classifying them as unpaid interns. Some professional organizations discourage companies from using them. And recent litigation in the publishing and entertainment industries has challenged the use of unpaid interns, with some former interns alleging they were improperly classified and should have been paid for their work.
If you plan to pay your summer student workers, you should determine whether they are independent contractors or employees. The IRS has extensive guidelines about how to classify people who work for you.
Basically, if you set the students' work schedules, assign them tasks, and have them working on-site, they are considered your employees, says Harvey Bookstein, founding partner of accounting firm RBZ in Los Angeles. If they do projects for your company and for other companies, set their own hours, and work completely independently, they may be classified as self-employed (PDF).
It's important to get the details right: If you treat people who should be considered employees as independent contractors, you could be held liable for employment taxes for those workers. "I encourage my clients not to try and avoid the costs of an employee vs. an independent contractor and risk incurring penalties if they get it wrong," Bookstein says. If you think these students should be classified as independents, it's not a bad idea to double-check your conclusion with your payroll provider or attorney, just to make sure you don't run afoul of labor laws.
The major difference from your end is that you must withhold payroll taxes from your employees' salaries and match their Social Security and Medicare taxes, while you do not withhold taxes or contribute a match on the amount you pay contractors—it's incumbent on them to pay self-employment taxes. Even if they are classified as employees, because they presumably will work for a few weeks or months, you most likely will not be required to give these students benefits such as health insurance or pension contributions.
CPA Gregg Wind, of Wind & Stern in Los Angeles, says his office has had good experiences with college summer employees. "We've found them hard-working and eager to learn. They want to make a positive impression, and they're just a pleasure to work with," he says. Bookstein agrees: "We have six to eight students work every year in our office to give them the experience of working in an accounting firm. If we like them, we make them offers for full-time jobs when they graduate."
Have your summer employees complete IRS Form W-4, so you know how much tax to withhold from their paychecks. If you will be treating them as independent contractors, make sure you have contact information for them in 2014, since you will be required to issue them a 1099-MISC form if you pay them more than $600 in 2013.
Students who will not be required to pay income taxes because they will not earn enough to incur tax liability in 2013 can claim an exemption from income tax withholding on their W-4, so they will not have to file a tax return in 2014. Payroll taxes will still need to be withheld from their pay, however.