Didn't Sell and Go Away in May? Look for Stocks Clinging to Gains
by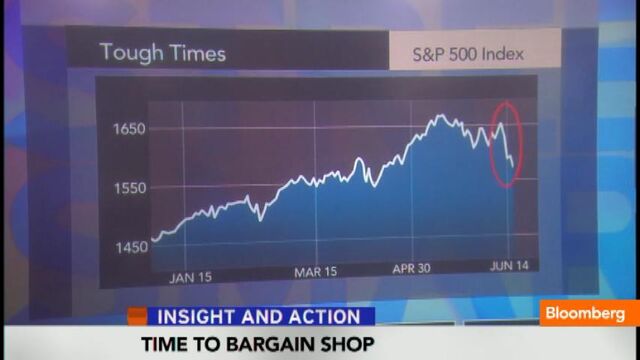 Sell in May and go away. I hope you've done both this year. I only managed the latter. Even so, the long weekend provided both fresh air and fresh perspective, with stocks noticeably cheaper than last week:

Analysts seem to have their own perspective recently: Favorite stocks provide even better value post-decline. As the saying goes, "If you liked it at 90, you'll love it at 80." So I cut through the noise and sorted all research written on S&P 500 companies since the sell-off began May 22, based on three simple criteria:

Twelve companies rose above the fray, and in spite of recent market action, they're still up more than 20 percent so far this year -- double what the S&P 500 has gained.

These are all well-established companies, and the absence of any sell ratings makes them quite compelling. Seven additional companies came close to making the select list, but they had either one or two sells, so we omitted them. Four of the seven are energy-related, and blog readers may find these runners-up worth a look: Agilent Technologies Inc. (A), Cameron International Corp. (CAM), Denbury Resources Inc. (DNR), NRG Energy Inc. (NRG), PVH Corp. (PVH), Qualcomm Inc. (QCOM), Schlumberger Ltd. (SLB), United Technologies Corp. (UTX).
Finally, four-day weekends are a treat, and we highly recommend them. You get away without falling too far behind. If only stocks could do the same.
Before it's here, it's on the Bloomberg Terminal.
LEARN MORE