Bernanke, Gross Bet on Different Horses
by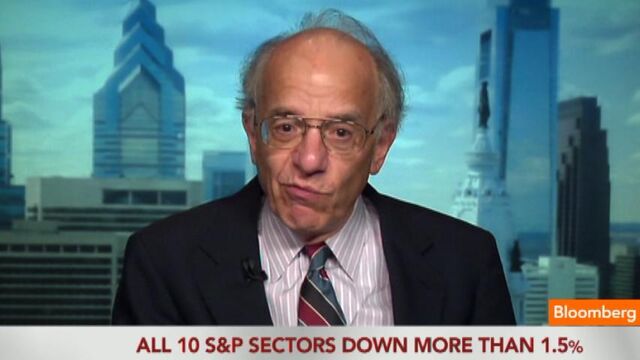 The two most important comments of the past 24 hours: Fed Chairman Ben Bernanke imploring investors to think before they act, and Pimco's Bill Gross warning investors who might already have done the wrong thing.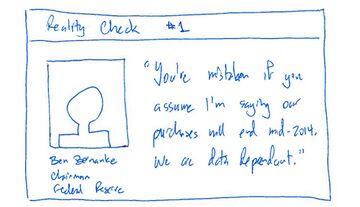 Looking at the data, you might wonder why Bernanke has even introduced the notion of "tapering" his bond buying program. He's targeting 2.5 percent inflation, would settle for 2 percent, and either way this could take a while.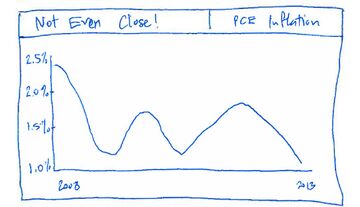 Bond king Bill Gross agrees. He runs the world's largest bond fund at Pimco and makes clear how he's trading: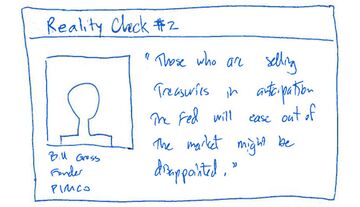 Gross thinks 1.5 percent is far more likely than 3.5 percent in the near-term. He even asserted the Fed chairman may be somewhat "in the fog" regarding underlying economic weakness -- namely, the economy is still weaker than any of us would like. Gross has written extensively about persistently low growth, calling it "the new normal." He thinks rates will stay lower for longer, and believes bonds have gotten way ahead of themselves.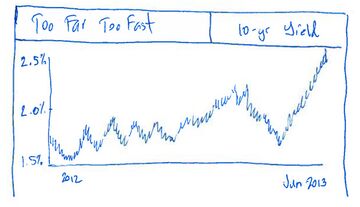 So Bernanke is saying, "hold your horses." Gross is saying, "turn your horse around." Each is concerned about growth -- the difference lies in the timing of an eventual rebound.
One more chart for blog readers: The Citi Economic Surprise Index. It's a running total showing whether economic data beat or missed expectations, and these days it doesn't look so good. Low growth for longer may make bonds a buy at 2.4 percent.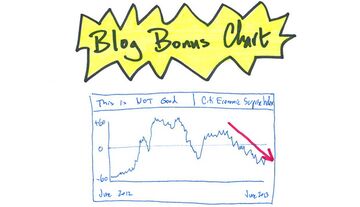 Before it's here, it's on the Bloomberg Terminal.
LEARN MORE