Why Costco Rules in Hearing Aids ... and Gummy Bears
by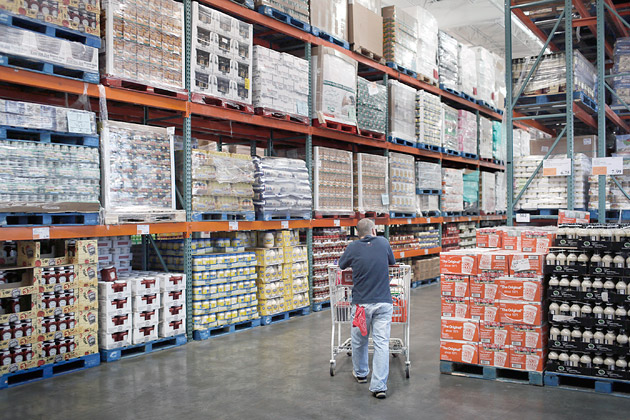 Costco Wholesale highlighted a number of hot products in its monthly sales call this morning. Its frozen food, beauty products, and gasoline are going gangbusters, according to executives. So are its hearing aids.
Those on the line may have been checking their ears. Surely they meant Hot Pockets or hand warmers.
We followed up with Richard Chavez, Costco's senior vice president in charge of ancillary businesses, to see just how much hearing-aid revenue the wholesaler was talking about. "A lot," he says with a laugh. "We're now one of the largest—if not the largest—hearing-aid distributors in the market, but I really don't want anyone to know that."
Turns out, in the past four years, Costco's hearing-aid sales have grown 26 percent a year on average, according to Chavez, who expects another 19 percent gain this year.
The company has hearing-aid centers in every country in its footprint and almost every U.S. store. It's also ramping up a program to help its employees become licensed hearing-aid "distributors," a process that can take as long as two years, depending on the state. Some 125 Costco workers are now in hearing-aid training.
Cornering a high-tech, health-care market seems like an anomaly for a business built on 5-pound bags of gummy bears. After all, Costco doesn't have to carefully customize to each buyer of its toilet paper or vats of moisturizer. But shelves full of cheap, generic stuff is precisely what gave it a leg up in the hearing-aid business.
The average person who needs a hearing aid waits about seven years before actually getting one, according to Chavez. As their hearing degrades, they gradually get used to it. And then there is the sticker shock: Aids generally costs thousands of dollars and often aren't covered by insurance. In other words, potential hearing-aid customers aren't inclined to make a trip to their local audiologist. But a lot of them are going to Costco already, where all they have to do is walk by the sound booth.
This all became clear to Chavez about 10 years ago. "I remember thinking, We have a lot of traffic, and we don't have to advertise," Chavez says. "It was one of those classic little business moments, where you see the opportunity right in front of you."
From there it was a matter of Costco bringing its economies of scale to bear—approaching a high-tech, highly customized product the same way it does frozen shrimp and fruit roll-ups. It tapped the industry's main manufacturers to source a line of in-house, Kirkland brand hearing aids, which start at around $500 each. It lured skilled audiologists with nice benefits and pay packages, and it began opening hearing-aid centers like crazy.
In the past 10 years, the number of Costco stores with hearing booths quadrupled to almost 500. To be sure, there is less low-hanging fruit. Wal-Mart and its Sam's Club stores sell plenty of hearing aids, and a wave of consolidation has made the rest of the market much more sophisticated than a smattering of audiologists hanging shingles.
Costco, however, has a new plan. It wants to keep its sound booths open later and convince younger customers to try hearing aids. "The industry has done a great job of telling people hearing aids are for the old and disabled," Chavez says. "The Holy Grail is in how we get them to come in earlier."
Before it's here, it's on the Bloomberg Terminal.
LEARN MORE