business
Uniqlo's Flashy New U.S. Stores Fall Short
By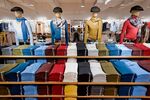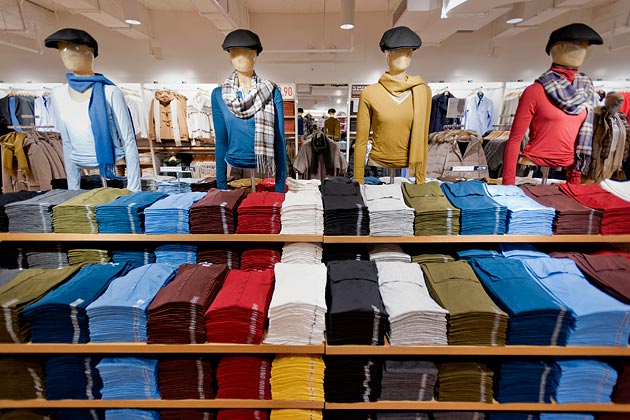 Fast Retailing, the company behind Uniqlo, is bent on becoming the world's largest clothes seller, but it still can't seem to get the fit right in the U.S.
In an otherwise stellar earnings report this morning, the Japanese apparel giant said sales in the U.S. languished "stubbornly" below expectations in the recent quarter and that the unit continued to operate at a loss. It called out its three New York City stores as particularly disappointing.
The results are troubling for Fast Retailing executives, because they included a new online store in the U.S. that wasn't taking orders a year earlier. Nevertheless, the company plans to open 10 more U.S. stores in the fall, including an outlet in Brooklyn's Atlantic Terminal shopping center, which would bring its total to 17.
Meanwhile, Fast Retailing, which hawks a mix of affordable staples and high-tech fabrics, can do little wrong elsewhere, especially at stores closer to its headquarters. Frenzied demand in China, Hong Kong, and Taiwan pushed Fast Retailing's international revenue up 61 percent in the recent quarter, more than compensating for its struggling American business. While its sales in Japan increased 11 percent over the same quarter, that business was driven a bit by more aggressive discounts.
Per its goal, Fast Retailing is catching up to its bigger rivals, namely Hennes & Mauritz and Inditex, the parent of Zara. But at the moment, a lot of that has to do with the strength of the Asian economy. In Europe, Inditex and H&M remain dominant, and Europe was hardly mentioned by Fast Retailing this morning.
Before it's here, it's on the Bloomberg Terminal.
LEARN MORE