NSA Stay Away: Hackers Disinvite Snoops From Conference
By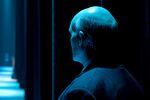 One group apparently unhappy about the National Security Agency's cybersnooping? Hackers. Jeff Moss, founder of the well-known hacking conference Def Con, last night asked government agents not to attend this year's conference, which takes place next month in Las Vegas. As he wrote on the conference website:
"When it comes to sharing and socializing with feds, recent revelations have made many in the community uncomfortable about this relationship. Therefore, I think it would be best for everyone involved if the feds call a 'time-out' and not attend DEF CON this year.

"This will give everybody time to think about how we got here, and what comes next."
The fallout is the latest wrinkle in a long and unlikely relationship. Law-enforcement officials have been attending hacking conferences for some time, openly and otherwise. Aside from the opportunity to do opposition research, the government sees the gatherings as job fairs of a sort. The government representatives have been held up for mockery by other attendees, especially if they don't announce themselves: "Spot the fed" is always a popular parlor game at Def Con.
But the interest goes two ways. Moss's request comes a year after he welcomed General Keither Alexander, the National Security Agency's director, as a keynote speaker. "I've spent 20 years trying to get someone from the NSA" to speak, he said at the time, according to a report from CNET. "It's eye-opening to see the world from their view."
Washington's view will still be represented at the hacker meetup. Current employees of the Department of Homeland Security and other federal agencies are scheduled to speak, as are former NSA and military workers. It's not clear whether those invitations will also be rescinded. The line between hackers and feds isn't quite as bright as either side imagines. Many security firms are contractors for the federal government, and Moss himself, who also goes by the online moniker Dark Tangent, was appointed to the Homeland Security Advisory Council in 2009. Nor will Def Con be the feds' only chance to mingle with the hacking community. Alexander is scheduled to give a keynote address at Black Hat, another major hacking conference, a week before Def Con.
Awkwardness is nothing new to this world, wrote Kyle Maxwell, who works on security for Verizon Communications, in a blog post:
"I think this is indicative of tensions [that] have [been] building within the InfoSec community for some time. While not new, I feel a mood in the hacker community that has resurged to levels I've not seen in years. The Snowden affair really only brought to the fore problems that seemed to worsen during the Bush administration, then got quiet with many people felt that perhaps things will change under President Obama. Clearly, that was not the case by any stretch of the imagination."
Moss's move to bar the NSA from Def Con is a way to get this tension into the open. But feds are unlikely to stop mingling with the hackers soon—and a few will likely be spotted in Las Vegas next month.
Before it's here, it's on the Bloomberg Terminal.
LEARN MORE